Diabetes
New White Paper Recommends Diabetes Care Overhaul
February 17, 2022 · Matt Brock
We just released a white paper that could prove revolutionary in setting a new course for diabetes care.   
The paper titled Digital Quality Summit White Paper: Rethinking Diabetes Care in the Digital Age calls for improved protocols to boost the quality of diabetes care across the country. The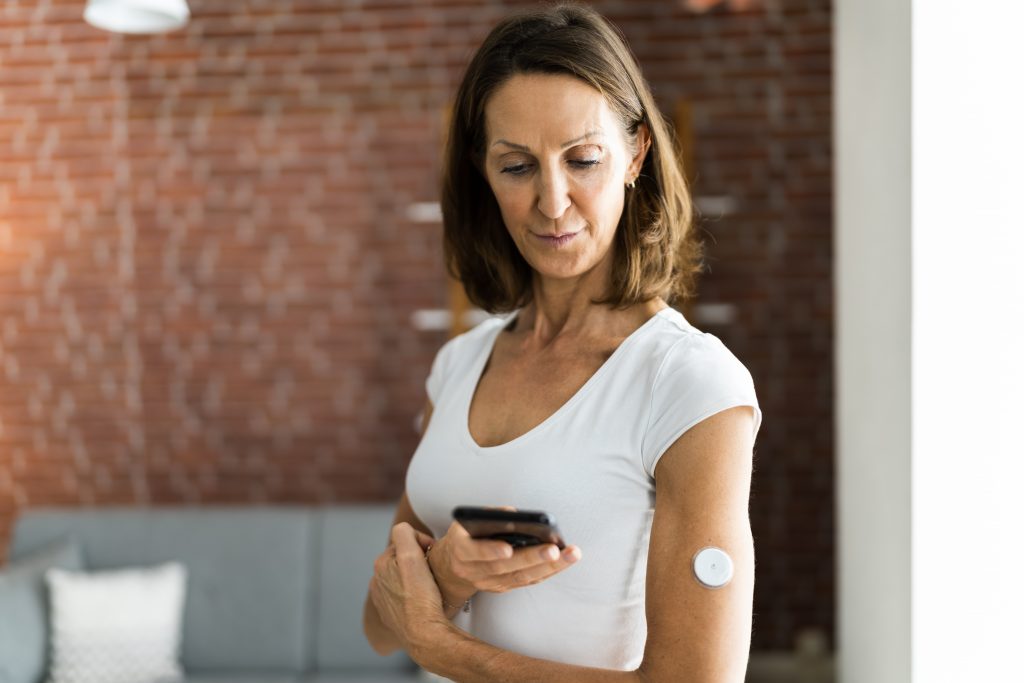 recommended upgrades were collectively authored by a cohort of diabetes, primary care and digital measurement experts who gathered for last year's Digital Quality Summit. The experts identified several areas for improvement in type 1 and type 2 diabetes care. They include: 
Integrating continuous glucose monitoring (CGM) as a quality performance metric. 

 

Addressing patients' behavioral health and social needs to improve outcomes. 

 

Promoting precision response to diabetes distress—screens, assessment and intervention. 

 

Leveraging digital technology to collect the right data, at the right time, for the right patient across clinical settings. 

 
Diabetes White Paper: What's Next
NCQA expects the recommendations to inform upgrades to its own Diabetes Recognition program that identifies high-performing primary care clinicians and practices.   
"We've seen diabetes care evolve very rapidly over the past few years with rapidly advancing clinical care and technology," said Margaret E. O'Kane, NCQA President. "So, it only made sense that we recruit these experts from across the healthcare spectrum to help us recommend advancements in performance measurement and improve clinical outcomes even further." 
Experts convened at the Digital Quality Summit for five separate sessions to discuss "Rethinking Diabetes Care in the Digital Age." Discussion topics included Continuous Glucose Monitoring, diabetes distress, digital measurement and measure concepts related to diabetes care, optimal care for individuals with type 1 and type 2 diabetes, NCQA's own Diabetes Recognition Program and more.  
"Diabetes is a complex condition to manage and its different for each patient, so the best clinical care needs to be tailored," said Richard M. Bergenstal, MD, Executive Director of IDC. "Fortunately, we now have many technologies to help do that. It's our responsibility as clinicians to leverage these evidence-based tools to better support our patients."   
Persistent Challenge, New Opportunities
Diabetes is a persistent issue in American healthcare. Nearly 11.3% of the American population, or 37.3 million people, are believed to have diabetes, not including 96 million adults deemed prediabetic. Racial and ethnic minorities continue to develop type 1 and type 2 diabetes at higher rates than whites. Since 2011, type 1 diabetes has significantly increased among Asian and Pacific Islanders, as well the overall youth population of America, especially in Black and Hispanic children.   
"Our single most important criterion for funding any project or initiative is that it must have the potential for significant impact," said Laurel Koester, MPH, Program Officer for Helmsley's Type 1 Diabetes Program. "There has never been a more opportune time to collect and benefit from patient data, or a more dire need for behavioral health support. This white paper represents the first step towards an upgraded performance measurement ecosystem in diabetes that has the potential to change diabetes care as we know it."  
You can read  Digital Quality Summit White Paper: Rethinking Diabetes Care in the Digital Age on our web site. The Digital Quality Summit was co-organized by NCQA and HL7. The paper's coordination and release are generously funded by The Leona M. and Harry B. Helmsley Charitable Trust and International Diabetes Center, HealthPartners Institute (IDC).