Affordable Care Act
Multicultural Health Care and Mental Health: Considerations for Clinicians
July 8, 2019 · Jazmyne Carter
What comes to mind when you hear National Minority Mental Health Awareness Month?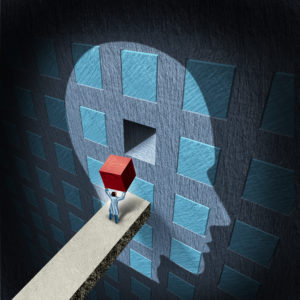 National Minority Mental Health Awareness Month takes place every July. Agencies and organizations like the Substance Abuse and Mental Health Services Administration and the National Alliance on Mental Illness highlight the unique issues that minorities face related to mental health.
Many minority patients do not receive mental health services because in many minority communities there is less access to care, lower quality care and cultural stigma.
NCQA and Behavioral Health
Are you culturally aware of your patients?
NCQA values organizations including health plans, MCOs, MBHOs, wellness and population health organizations and others—that provide culturally appropriate services to help reduce health care disparities.
Do you know where you fit in? There are several HEDIS measures for behavioral health:
Antidepressant Medication Management
Follow-Up Care for Children Prescribed ADHD Medication
Follow-Up After Hospitalization for Mental Illness
Follow-Up After Emergency Department Visit for Mental Illness
Follow-Up After Emergency Department Visit for Alcohol and Other Drug Abuse or Dependence
Adherence to Antipsychotic Medications for Individuals With Schizophrenia
Metabolic Monitoring for Children and Adolescents on Antipsychotics
Diabetes and Cardiovascular Disease Screening and Monitoring for People With Schizophrenia or Bipolar Disorder
Behavioral Health Tools for Clinicians
Need help making sure you measure up? Just go back to school.
That's right, go back to school.
Last month, the U.S Department of Health and Human Services Office of Minority Health (OMH) launched a free and accredited e-learning program: Improving Cultural Competency for Behavioral Health Professionals. The program is designed to help behavioral health professionals increase their cultural and linguistic competency to improve the quality of care provided to patients of diverse backgrounds.
Not sure if a patient can afford mental health care?
Remember, the Affordable Care Act has expanded mental health and substance use disorder coverage. It is required that most employer health insurance plans, including all plans offered through the Health Insurance Marketplace cover mental health, substance use disorder, rehabilitative and habilitative services to help support those facing mental health challenges.
Bottomline, be a part of the solution. Get the proper training. Offer the right information.
No matter the racial, ethnic or socio-economical background, everyone deserves access to quality mental health care services.