Quality of Care
Measuring Quality of Health Systems, Genomic Medicine
January 10, 2022 · Matt Brock
A new NCQA measure development project unifies three futuristic topics:
Genomic-based cancer care.
Using electronic clinical data to study quality.
Assessing the quality of health systems.
This project will bring quality measurement to genomic-based cancer care by using clinical data sources to assess health systems and other organizations' care related to Lynch syndrome.
Lynch syndrome:
Is a hereditary cause of colon and other types of cancers that affects 1 in 250 people.
Increases your lifetime risk of colon, endometrial, ovarian, pancreatic and other cancers by 60%.
Is 50% likely to also affect family members if you have it.
People who have colorectal or endometrial tumors should be screened for Lynch Syndrome. But only about 30% of people who should get screened for Lynch Syndrome get the screening.
That's a missed opportunity for them to receive personalized cancer treatment—therapies that could improve their odds of survival. It is also a missed opportunity to prevent other cancer in those patients and their families
NCQA is developing four measures to track how often health systems, health plans and providers recommend the test for Lynch syndrome, and how reliably they follow up with patients to provide counseling based on results.
We hope the measures will be a model for health systems to use in other programs related to hereditary cancer screening, diagnosis and management.
What's Different?
Aspects of this project that set it apart from other work at NCQA include:
Focus on genomics: These are NCQA's first performance measures on genetic conditions and genetic testing.
Working in genetics brings quality measurement into personalized, precision medicine. A focus on individual patients complements our generalapproach of using HEDIS health plan measures to assess quality at the population level.
First, industry consolidation is blurring the lines between payers, providers and other health care organizations. By assessing health care systems, we can help quality measurement keep up with industry changes.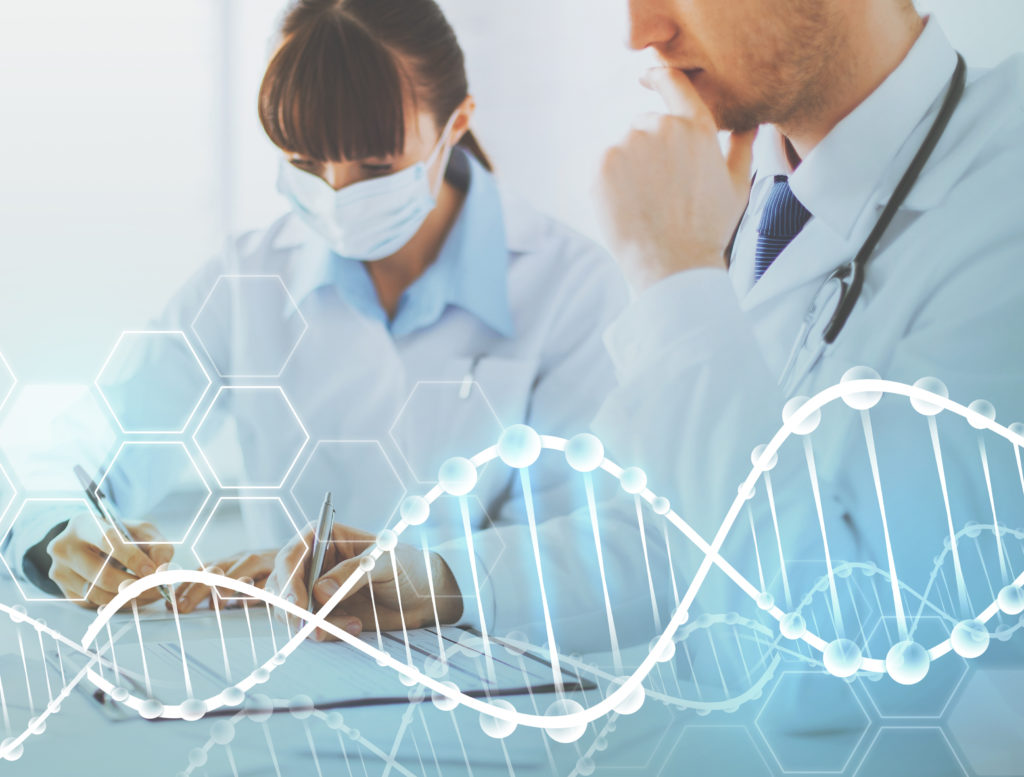 Second, health systems are well-positioned to integrate and coordinate primary care, oncology, genetic counseling and other services needed to screen and treat hereditary cancers.
Third, we suspect that some health systems already do a great job testing for Lynch syndrome. We want to shine a light on those systems so others can emulate them.
This project is NCQA's second recent activity that involves health systems. In the first, a pilot project for our Health Equity Accreditation Plus program, we are working with health systems on ways to reduce racial disparities in health and health care.
Using electronic data sources: This project will make greater use of electronic clinical data sources than we have historically done with HEDIS and will further inform our efforts to encourage better sharing of information across health care entities.
Similar to the growing number of HEDIS health plan measures that use our Electronic Clinical Data System (ECDS) reporting standard, our Lynch Syndrome project will use data from EHRs, registries, case management systems and other sources.
We'll have to build a data collection mechanism for health systems. And there's no guarantee all the clinical data we might want is available digitally. Still, the promise of what we can learn from digital clinical data justifies the effort.
The Company We Keep
Part of why we're excited about this project is who we'll be working with:
The Gordon and Betty Moore Foundation: The Foundation is funding this work. It fosters path-breaking scientific discovery, environmental conservation, patient care improvements and preservation of the special character of the San Francisco Bay Area.
We encourage anyone interested in the future of quality and value to visit Moore.org and follow @MooreFound.
Weill Cornell Medical Center: Since we're working with health systems, we should team up with a top-flight medical center.
We have a strong partner in Weill Cornell Medical Center and in Ravi Sharaf, our co-Principal Investigator.
Advisory Panel & Patient Advisory Group: We look forward to collecting input from a variety of people to ensure the measures we make are relevant, feasible and scientifically sound.
We will recruit an advisory panel that includes clinicians, patients, genetic counselors and experts in hereditary cancer care.
To ensure our work matches patients' needs, we will also convene and consult a targeted patient advisory group.
The Bottom Line
Genetic testing and the personalized medicine it enables are the future of cancer treatment. Our work on Lynch syndrome will help make quality measurement part of that future.
Focusing on health systems is a timely expansion of quality measurement beyond NCQA's core scope of assessing health plans and physician practices. Using electronic clinical data to assess quality is also an exciting, modernizing step.
NCQA project leads Sepheen Byron and Lindsey Roth have terrific partners at the Gordon and Betty Moore Foundation, Weill Cornell Medical Center and the diverse advisory groups that will work on this project with us.