Behavioral Health
Research Update: Antipsychotics, Adolescents and Teens
August 5, 2019 · Matt Brock
Our team of researchers did it again. The American PsychiatricAssociation's journal, Psychiatric Services, recently published their work.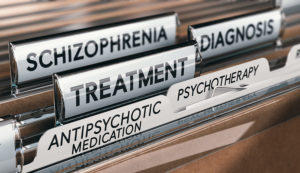 Of course, we want to congratulate Serene Olin, Ph.D. who led this paper, and Sarah Hudson Scholle, M.P.H., Dr.P.H., who is the Principal Investigator for NCQA's work on antipsychotics. We also want to applaud their teammates for the assist. They include: Amy Storfer-Isser, Ph.D., Emily Morden, M.S.W., Yijun Yin, M.P.P., Lee Altamirano, Ph.D., and Sepheen C. Byron, M.H.S.  Not to mention, the generous support from the Agency for Healthcare Research and Quality (AHRQ) that funds NCQA's work on improving the safe and judicious use of antipsychotics in children and adolescents.*
In addition to some well-deserved back-patting, we want to share the conclusions and explain why this type of research is so important to us at NCQA, and to young people across the country.
The Study: High-Risk Antipsychotics
We'll start there.
Simply stated, antipsychotics pose a high-risk for patients who take them—adults included. Serious side effects include weight gain, and lipid and glucose abnormalities. We don't really yet know all the long-term consequences on developing brains.
On top of that, antipsychotics are disproportionately prescribed to the most vulnerable of young people–minorities, kids in foster care and/or covered under Medicaid and the Children's Health Insurance Program.
Public attention has led to calls to better regulate these medications.
The Research: Some Background
NCQA responded.  A few years ago we developed three pediatric measures focused on the safe and judicious use of antipsychotics among youths and added them to the Health Effectiveness Data Information Set (HEDISÒ). We recently wrote how that has evolved.
This study gives us a better picture of the factors linked to better treatment and management of young people prescribed these medicines. It looks at performance on two of the HEDIS measures—first-line psychosocial care and metabolic monitoring. The data was derived from commercial and Medicaid health insurance plans.
The Research: Quality Measurement Matters
What did we discover? We found some key factors linked to a real difference in performance. Chief among our findings, insurance plans regulated by laws that require doctors to obtain authorization prior to prescribing these drugs do better on the metabolic monitoring measure. That suggests a potentially important role for governments regulating the prescription of antipsychotics. And of course, includes paying attention to performance measurement. So, restrictions and measurement do appear to drive care quality among small and highly vulnerable populations.
We also found specific areas where there appears to be room for improvement. Not-for-profit health plans performed significantly better than for-profit plans on both measures. There were also some regional variations in performance. Those variations—and the measurement that identified them—help us to identify potential targets for improving care delivery.
There are of course more details than this. To see more on our work, check out our National Collaborative for Innovation in Quality Measurement web page.  You can also find out more at AHRQ's Pediatric Quality Measurement Page.
* This project was supported by grants U18HS020503 and U18HS025296 from the Agency for Healthcare Research and Quality (AHRQ) and the Centers for Medicare and Medicaid Services. The content is solely the responsibility of the authors and does not necessarily represent the official views of AHRQ.