Quality of Care
Public Policy Weekly Clips: July 26, 2016
July 26, 2016 · Paul Cotton
NCQA gives a rundown of the best national, state and private sector health care articles from the week. Here are our picks for today's Public Policy Weekly Clips.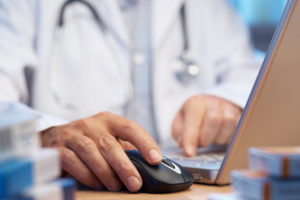 National:
DoJ sued to block the Aetna/Humana & Anthem/Cigna mergers; Aetna & Anthem vowed to fight.
Humana says it will stop marketing ACA & non-ACA individual market plans in eight states.
ACA premiums in 2014 were 10-21% lower than individual market premiums in 2013.
A third of insurers saw profits in 2013-14 & most losing money were unprofitable before the ACA.
The ACA's tobacco surcharge has not encouraged people to quit but may discourage enrollment.
HHS says HIPAA is not protecting personal health data on mobile/wearable devices & social media.
Emails to CMS say EHR vendors, providers & even health information exchanges engage in data blocking.
AHA says 92% of hospitals offered patients on-line access to medical records in 2015 vs. 43% in 2013.
CMS published data on the national distribution of Hospital Star Ratings by hospital characteristics.
The IG says 29% of rehab hospital patients experience medical errors, 46% of which were preventable
Urologists say metastatic prostate cancer rates increased by 72% from 2007-13.
Commonwealth's Blumenthal says value-based prices may backfire for now cheap drugs like penicillin.
Families USA released a consumer advocate's guide to value-based purchasing.
DoL wants ERISA plans to report claims data after the Supreme Court ruling against state APCDs.
An opioid guidelines review says evidence favors medical treatment overall withdrawal alone.
AHRQ will provide $9M in grants to support rural primary care opioid treatment.
Buprenorphine implants may help reduce opioid addiction relapse rates.
SAMSHA says 1 in 9 teens – 2.7M overall – had a major depressive episode in the past year.
SAMSHA says just 1 in 3 young adults with mental illness got mental health services in the past year.
HRSA is awarding $149M in grants to train culturally competent primary care clinicians.
CMS announced 516 awardees in the Million Hearts risk reduction model.
CMS saved $42B in FY2013-14 fighting fraud & improper payments, with a $12.40-$1 ROI.
People eating the most federally-subsidized foods are more l obese (37%) & have high LDL (34%).
High-tech lung images can ID latent tuberculosis patients who will get symptoms & if treatment works.
Tai Chi is as effective as standard physical therapy for knee osteoarthritis.
Fracking & other unconventional natural gas in residential areas associates with asthma exacerbations.
State:
California ACA plan premiums will increase by 13.2% on average for 2017
Iowa Medicaid providers say slow payment from managed care plans is forcing them into debt.
Iowa's UnityPoint ACO is a model for lower cost & better care, says HHS Secretary Burwell.
Minnesota PCMHs increase teens' odds of getting vaccines, preventive care & contraceptives.
Missouri's plan to move all Medicaid parents & kids to managed care is being opposed by liberal groups.
Rhode Island wants to contract with at least 2 Medicaid managed care plans to cover 231K+ members.
Utah will seek more public input on covering the homeless, mentally ill & justice-involved in Medicaid.
Virginia ACA plans are seeking average premium increases of 14% that are under state review.
Private:
Starbucks is moving most of its employees to a private exchange.
Health costs have depressed earnings growth for lower-paid workers 4 times as much as for the top 1%.
Loss of employer insurance can lead to poorer mental & physical health in early retirement
56% of employers say public exchanges will be viable group plan alternatives for pre-65 retirees by 2018.
10 states with the costliest employer-sponsored health insurance include D.C.
The number of million-dollar-plus health claims by covered employees rose by 25% from 2014 to 2015.