COVID-19
Webinar: Growing Vaccine Crisis Needs Immediate Attention
February 23, 2021 · Matt Brock
You're going to want to be there March 4, Noon ET.
The data are devastating and need an immediate response. The pandemic that's killed more than half a million Americans will almost certainly affect health in the future—the health of our kids. Data indicate parents are avoiding their pediatricians to avoid transmission of the virus. That's creating a slow-moving crisis that, without immediate action, will almost certainly leave their children unprotected, even as adults.
That's because overall adolescent vaccination rates are down as much as 22 percent. As of February 14th, overall Vaccines for Children (VFC) provider orders (other than flu) are down by almost 11 million doses with MMR/MMRV down by 1.4 million doses. As alarming, HPV vaccinations are down over 1 million doses in the public sector alone. That certainly undermines the gains we've made with the cancer-preventing vaccine.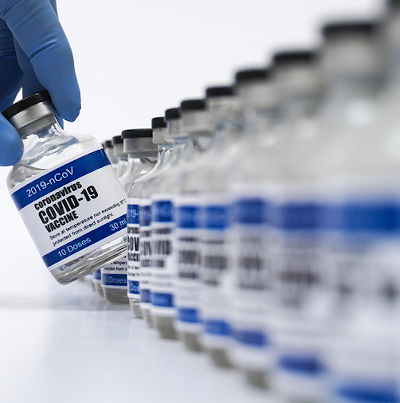 So NCQA, the Centers for Disease Control (CDC), the National HPV Vaccination Roundtable, the American Cancer Society and other industry leaders have all surmised the next three months are critical to getting back on track. We must ramp up adolescent vaccination earlier than usual in 2021 to catch up and ensure a safe return to in-person schooling.
Adding to the challenge ahead? The Covid-19 vaccines themselves.
If the vaccines are approved for adolescents later this year, there will be a timing factor to overcome. Adolescents, age 12 and older, will have a six to eight week black-out period when they cannot receive other vaccines before, during or after the COVID-19 vaccine protocol. That's sure to complicate getting all the recommended vaccines completed.
To that end, we've scheduled an emergency webinar to share the latest numbers and discuss strategies for turning them around.
We hope you'll join us March 4, Noon ET, as our own Dr. Mary Barton, Vice President for Performance Measurement, leads the discussion. Our special guest will be Dr. Melinda Wharton, Director of the Immunization Services Division at the CDC. NCQA's Sepheen Byron, AVP, Performance Measurement and Lindsey Roth, Senior Health Care Analyst, will also be on hand.
See just how serious this shortfall is and inform your own efforts with new tips and recommendations.