Health Care Research
Fellowship to Boost Health Care Quality and Your Career
February 11, 2019 · Matt Brock
When I started here at NCQA four years ago, it was a dark time.
You could forgive my new colleagues for being a little down. They'd lost a seasoned researcher and, more importantly, a leader and good friend. As a leader and researcher, she'd brought rare enthusiasm to our field. She was tireless in her efforts to promote the use of electronic health records and patient-reported outcomes for performance measurement. She also worked tirelessly to develop strategies and methodologies for physician measurement.
Fellowship Rises from Loss
The loss was immeasurable. Still, I saw my new colleagues' sorrow quickly turn to action. NCQA immediately initiated a fellowship program in the name of the late Phyllis Torda.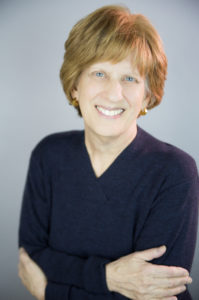 . Today, her legacy lives on with young researchers making a contribution t health care quality research in her name.  And now, it's time to choose a new fellow.
Perhaps you may know a great candidate and will share the information.
The Torda Fellowship is a unique, full-time, paid fellowship program. It offers an exceptional chance for someone who wants to develop skills in quality research. They'll also get access to and exposure with the national measurement and policy environment.
Continuing Phyllis' legacy, the fellow works on critical issues related to health care quality, research and policy such as:
How patient-reported outcomes can improve case management.
Patient engagement to provide better information for decision making.
Quality related to behavioral health.
Measurement for vulnerable and diverse populations.
But wait, there's more.
It is a full time, paid position. It lasts 12 months. The selected candidate works from our offices here in Washington, DC.  Anyone who earned a master's degree, a professional degree or a doctoral degree in a health-related field may apply.
Time is running out. Applications are due by March 1. You'll want to check out all the details.  Any questions? Send them to: fellowship@ncqa.org.