Health Care Disparities
Tools for Good Kidney Health
March 24, 2020 · Jazmyne Carter
When working to eliminate any disease—the more you know, the better.
During National Kidney Month, NCQA is partnering with the Centers for Medicare & Medicaid Services Office of Minority Health (CMS OMH) to raise awareness of kidney disease and its risk factors.
NCQA has worked with CMS OMH for several years to identify and address racial/ethnic, geographic, and urban/rural disparities in care for patients with chronic kidney disease. Last month, CMS OMH introduced a new kidney disease educational resource to improve health outcomes, particularly among minority populations.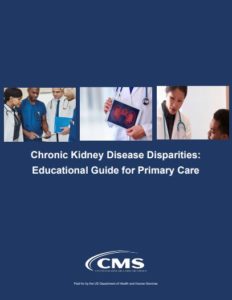 Kidney Health Resources
It's a good thing this new resource exists because kidney disease impacts millions of Americans. The Centers for Disease Control and Prevention (CDC) estimates that 37 million adults in the U.S. have chronic kidney disease, but only 10% know they have it. Chronic kidney disease also disproportionately affects minority groups.
The newly-released Chronic Kidney Disease Disparities: Educational Guide for Primary Care is here to help primary care teams identify, treat, and monitor CKD in vulnerable populations. Clinicians and their teams can use the guide to:
Educate themselves.
Adopt actions that can improve care and reduce disparities.
Access useful resources.
So, during this National Kidney Month—and beyond—take some time to learn more about kidney disease & treatment strategies to improve health outcomes for vulnerable populations. Don't let good tools go to waste.
The more you know, the better.  Let's work hard to eliminate kidney disease.