Quality of Care
Tell Your HEDIS History: A Call for Case Studies
August 3, 2021 · Matt Brock
NCQA seeks Health Effectiveness Data Information Set (HEDIS) case studies to be featured in our NCQA Blog and the next HEDIS Measurement Year (MY) 2023 Volume 1: Narrative publication.
HEDIS Volume 1: Narrative is a supplemental publication to HEDIS Volume 2. It is a reference intended to explain the science of health care quality measurement. The Narrative summarizes just how HEDIS works and why measures are important to consumers, purchasers and health plans. The Narrative also features user-friendly descriptions of each performance measure, plus valuable guidance on interpreting and using HEDIS data.
The Case for Case Studies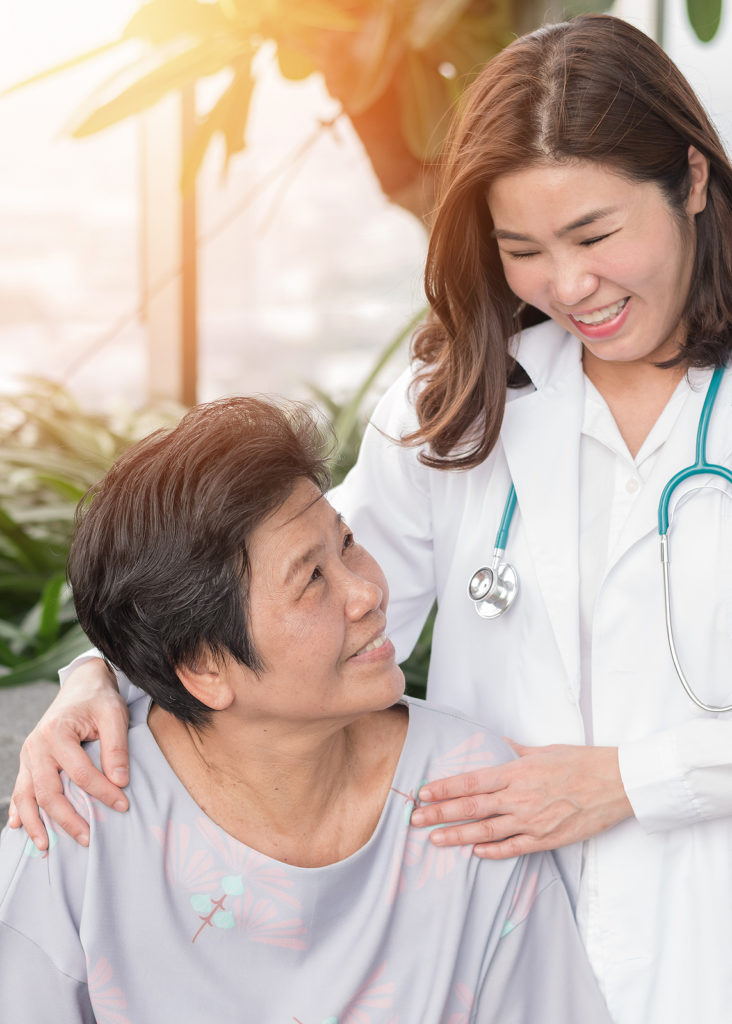 Case studies serve as a key component of Volume 1. They highlight a variety of organizations' best practices in improving health care quality. The real-life examples demonstrate the measures' value and how they improve the quality of care for patients.
Past contributors include:
United Disabilities Services (UDS) Home and Community Based Services (HCBS) earned NCQA's Case Management for Long-Term Services and Supports (CM-LTSS) Accreditation. By using LTSS HEDIS measures, UDS-HCBS reduced unplanned hospitalization by 79% in an 18-month period, and grew its census by 41%, proving that quality is essential to health care business acumen.
BCBS of Tennessee. BCBST created a pilot PCMH Care Coordinators program to improve the health outcomes of members, lower costs through utilization reduction and improve NCQA HEDIS quality metrics relevant to Health Plan Accreditation. The plan found that the use of care coordinators had a significant positive impact on its HEDIS rates.
Kaiser Permanente. Kaiser uses HEDIS measures as targets for interventions. Kaiser added a best-practice alert in its electronic prescribing system. The alerts automatically warn prescribers about safety issues (due to age and/or disease) before a high-risk drug is prescribed and offer alternative treatments. The system improved rates for the Potentially Harmful Drug-Disease Interactions in the Elderly (DDE) and Use of High-Risk Medications in the Elderly (DAE) measures.
Case Studies:  Our Newest Example
HealthKeepers, NCQA's Innovation Award winner for 2020, submitted our most recent case study. It's included in HEDIS Measurement Year 2022 Volume 1: Narrative. It highlights how a Behavioral Health unit on Anthem's Virginia Medicaid team designed and implemented a treatment model focused on closing disease-specific gaps in care for people experiencing both behavioral health and chronic health conditions. Anthem used HEDIS measures as a base to improve health outcomes. Take a look.
Anthem HealthKeepers Plus Case Study: Behavioral Health Homes
In response to a request from Virginia's regulatory body for Medicaid and Medicare, Anthem HealthKeepers Plus partnered with a local community mental health center (community service board [CSB]) in Virginia to create a behavioral health home (BHH). What started as a small pilot with 30 members has grown into seven full-scale programs serving almost 500 members.
Anthem's Virginia BHH model focuses on two areas of care: disease prevention and wellness/ disease management. A BHH increases access to physical health services and leads to less fragmentation and increased collaboration between providers. More importantly, it seeks to engage the member in self-care through development of a holistic, personalized health services plan that reflects the member's health and recovery goals.
Central to the BHH model is co-location of a nurse/health educator within the CSB. Nurse educators are vital to the program's success because they provide both member support and provider consultation to promote and ensure improved clinical outcomes in CSB clients. As part of the effort to tailor this element to Virginia and to help CSBs hire and/or supplement educators, HealthKeepers Plus pays $60 monthly per member.
Together with the nurse educator, Anthem care coordinators and CSB case managers work to close disease-specific gaps in care for physical and behavioral health. Using HEDIS measures developed by the National Committee for Quality Assurance (NCQA), members are eligible for services—from mammograms and colonoscopies to self-monitoring of blood pressure and education about blood sugar levels—based on their age, gender, diagnosis and medications.
ER Utilization/K
IP BH Admits/K
IP BH Readmits
IP PH Readmits/K

PCP

Utilization

Overall*

-25.1%

-47.9%

-15.9%

-25.7%

+15.6%

*Total change for the three BHHs that have completed their first year.
The first initiative for most BHHs is to increase PCP utilization—a logical starting point, given that most of the average member's health care stems from a PCP (e.g., referrals to specialists, medications). Anthem's care coordinators worked with CSB case managers through a methodology designed to not only help all members get an assigned PCP, but to also help them physically meet with the PCP within the first 90 days of participating in the program.
Over time, care coordinators and case managers will work to close gaps in care for all participating members, thus promoting both wellness and prevention. The table below displays results from the program's first year.
How can you submit a case study for HEDIS MY 2023 Volume 1?
Just send your case study to Kristina Salguero no later than 11:59 pm EST on March 31, 2022.
Simple as that.