Patient-Centered Medical Homes
NYS PCMH Recognition Coverage
September 16, 2019 · Jazmyne Carter
Take Advantage of Covered Costs for NYS PCMH Before They End in January!
Last spring, NCQA collaborated with the New York State Department of Health (NYSDOH), to launch the New York State Patient-Centered Medical Home (NYS PCMH) Recognition Program. This program  supports the Triple Aim: better health, lower costs and better patient care. Right now, over 1,100 practices, representing more than 5,000 clinicians, have earned NYS PCMH Recognition. Additionally, more than 1,554 practice sites are currently seeking Recognition.
NYS PCMH improves care because it focuses on care coordination, population health, evidence-based guidelines and effective use of health IT to meet patients' needs.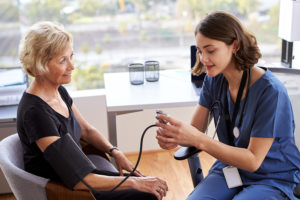 The NYS PCMH model helps practices:
Improve patient access to care and patient experience.
Perform comprehensive health assessments to identify patients' needs.
Deliver better preventive care such as immunizations and cancer screenings.
Prioritize comprehensive care management to keep chronic conditions under control.
Coordinate with other clinicians involved in patient care and close referral loops to improve continuity and avoid gaps.
Identify patients who require recommended interventions and patients who need medication monitoring.
What Resources Are Available for Practices?
NYSDOH wants to support the efforts required to transform New York practices to this new, exclusive model of patient care. The following resources are available to practices until January 31, 2020:
Recognition at no cost to practices. NYSDOH covers the first year NYS PCMH Recognition fee or the first NYS PCMH Annual Reporting fee.
Free transformation assistance. New York State contracted with 15 organizations that specialize in NYS PCMH transformation and are available at no cost to participating practices. These entities provide step-by-step assistance in managing the transformation process and support the efforts of improving the patient experience. For more information, or to find a Transformation Assistance Contractor, visit org/ta.
Enhanced reimbursement opportunities. Practices that participate in NYS PCMH transformation may be eligible to receive supplemental payments through State programs such as the Medicaid PCMH Incentive Program.
How to Get Started
To take advantage of these resources while they are still available, fill out this form to speak to an NCQA representative. You can also visit the NCQA website to learn more about the program and what you need to do to get started.