Patient-Centered Medical Homes
Completing the Redesigned PCMH Recognition
December 6, 2017 · NCQA Communications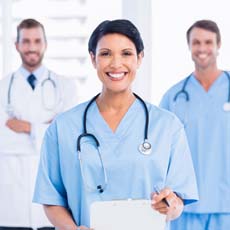 You spoke, we listened, and in April NCQA launched a redesigned PCMH Recognition program. The biggest change is the move from a 3-year recognition cycle to Annual Reporting. This ensures a practice continues to function as a PCMH and performs ongoing quality improvement initiatives from year to year.
NCQA PCMH Level 3 practices with recognition up for renewal, are eligible for Annual Reporting.
We are happy to announce the first NCQA recognized patient-centered medical homes to complete their transition to Annual Reporting.
 Congratulations go to:
NCQA's redesigned recognition program offers:
Flexibility. Practices take the path to recognition that suits their strengths, schedule and goals.
Personalized service. Practices have more interaction with NCQA, and are assigned an NCQA representative who works with them throughout the recognition process as a consistent point of contact.
User-friendly approach. Requirements remain meaningful, but with simplified reporting and less paperwork.
Continuous improvement. Annual Reporting helps practices strengthen as medical homes. By reviewing your progress more often, you keep performance improvement at the top of your priorities list.
Alignment with changes in health care. The program aligns with current public and private initiatives and can adapt to future changes.
Want more Info? Learn more about the NCQA PCMH Recognition process. Download the Standards & Guidelines document or download the Annual Reporting requirements.