Delivering Better Care
PCMH Pointers: Do's and Don'ts of Patient Satisfaction Surveys
March 24, 2017 · Matt Brock
One of the most efficient—and data rich—ways to gather feedback on the patient experience, a PCMH requirement, is through formal patient satisfaction surveys.
That said, the survey process (from design and methodology to what to do with the gathered information) can be as complicated as our health care system—unless you come to the table with a good understanding of your intent, as well as your resources.
PCMH Pointer: What's Your Patient Satisfaction Survey Goal?
"You need to start by first defining your purpose," says David N. Gans, MSHA, senior fellow Industry Affairs at the Medical Group Management Association (MGMA). "That means asking whether you're looking at a survey as a tool for continuous improvement, marketing or a combination of both."
Ultimately, patient satisfaction surveys offer the data and the power to pay off in ways that include building and improving patient relationships, prioritizing service initiatives and increasing referrals, but you should be aware of what works best.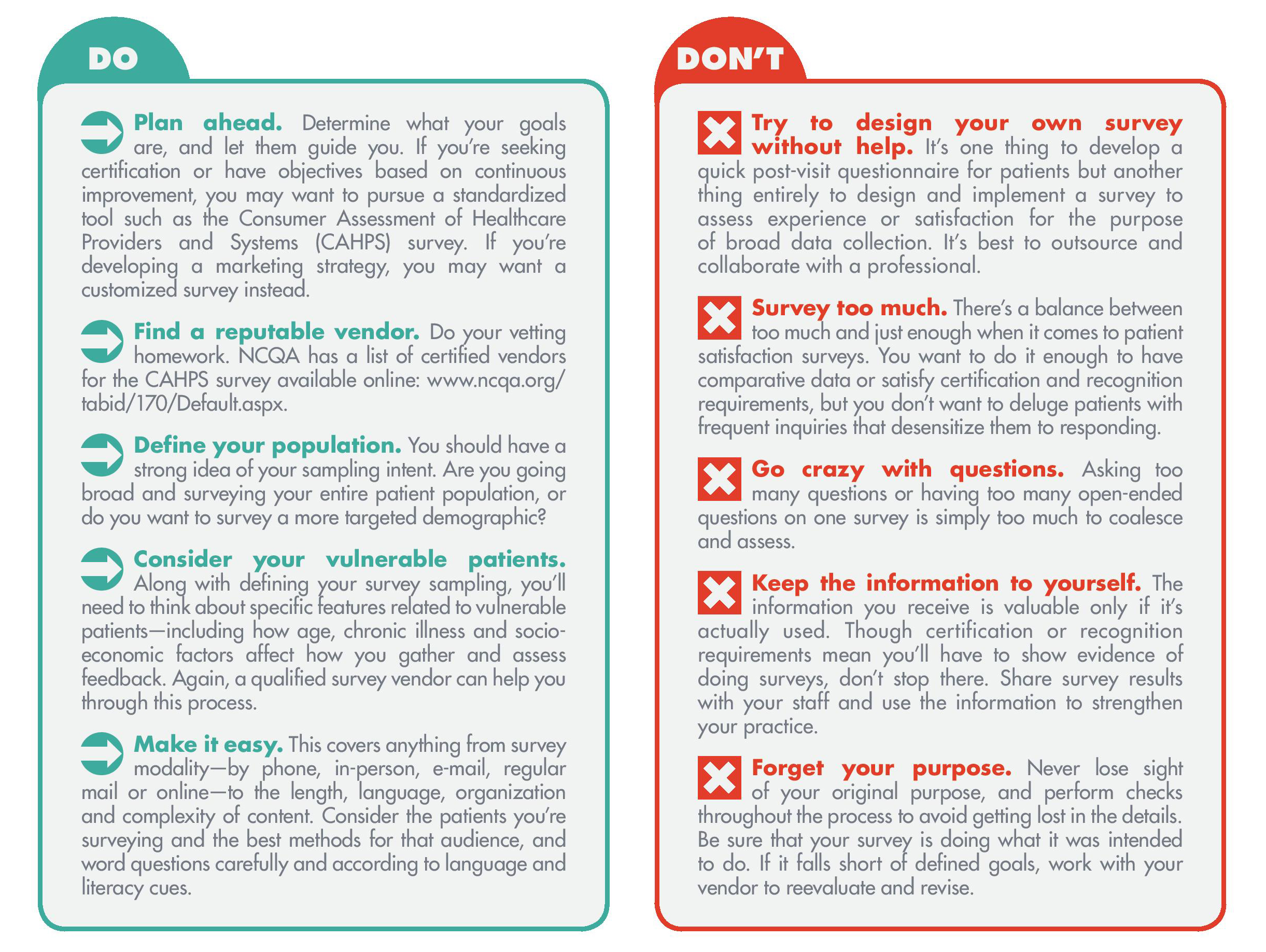 Again, NCQA provides a list of certified vendors for the CAHPS survey. Make sure to check it out.