Quality of Care
NCQA President Named One of 100 Most Influential People in Health Care
August 28, 2014 · Adam O'Neill
WASHINGTON, D.C. —The National Committee for Quality Assurance (NCQA) announced today that Modern Healthcare magazine has named its president, Margaret E. O'Kane, one of the 100 Most Influential People in Healthcare.  This is the ninth time that O'Kane has made the prestigious annual list of health care leaders.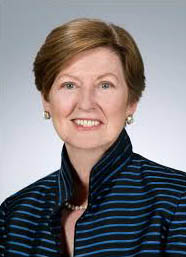 O'Kane founded nonprofit NCQA in 1990 and has led the development of the quality measurement and accreditation organization from a fledgling enterprise into a thriving fixture of the health care industry that has 300 employees and annual revenues of $60 million. As part of its core mission, NCQA has also led delivery system transformation efforts through its Patient Centered Medical Home and Patient Centered Specialty Practice recognition programs.
Reflecting in an interview with Modern Healthcare on the number and prominence of quality advocates on the Top 100 list, she said, "The quality agenda is front and center now. When I started my career in quality, the quality people were in the doublewide trailer behind the hospital."
Previously, Modern Healthcare named O'Kane one of the Top 25 Women in Healthcare three times. She received the 2012 Gail L. Warden Leadership Excellence Award from the National Center for Healthcare Leadership. She was elected a member of the Institute of Medicine in 1999 and received the 2009 Picker Institute Individual Award for Excellence in the Advancement of Patient-Centered Care.
O'Kane is a board member of the Milbank Memorial Fund, American Board of Medical Specialties and Chairman of the Board of Healthwise, a nonprofit organization that helps people make better health decisions.
About NCQA
NCQA is a private, non-profit organization dedicated to improving health care quality. NCQA accredits and certifies a wide range of health care organizations. It also recognizes clinicians and practices in key areas of performance. NCQA's Healthcare Effectiveness Data and Information Set is the most widely used performance measurement tool in health care. NCQA's Web site (ncqa.org) contains information to help consumers, employers and others make more informed health care choices.
*HEDIS® is a registered trademark of the National Committee for Quality Assurance (NCQA).