Digital Quality
Feds Predict Quality's Digital Future
August 1, 2021 · Olivia Umoren
It was a jam-packed week at NCQA's Digital Quality Summit, filled with presentations from national leaders in digital health. On day two, the summit hosted a federal roundtable to discuss the role of government and the industry at large in advancing our health care system to be a true "learning health system."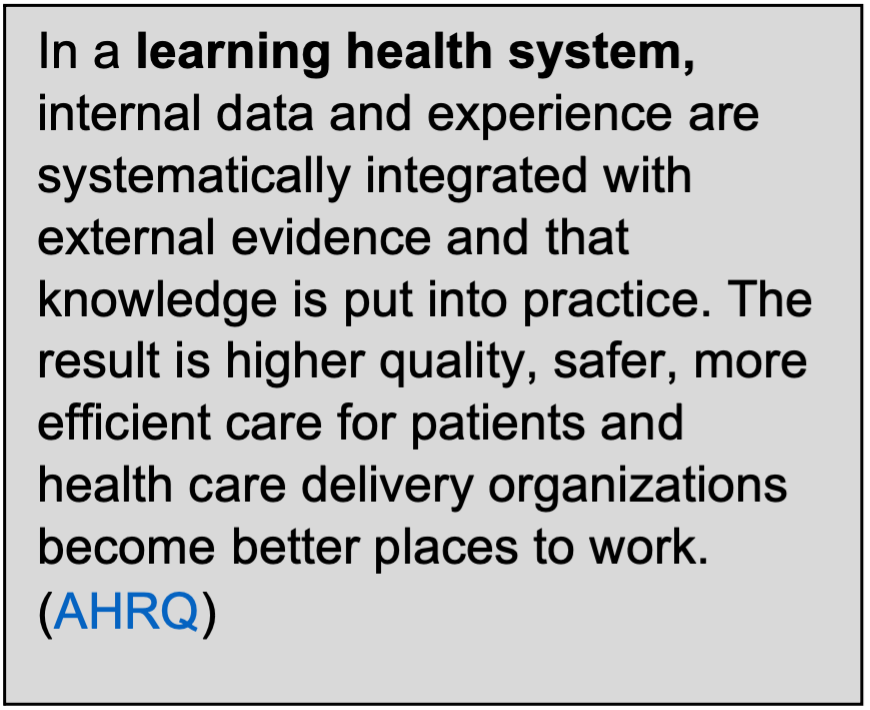 Steven Posnack, ONC's Deputy National Coordinator for HIT, kicked off the roundtable with an overview of the learning health system framework, emphasizing the importance of national standardized data elements—such as United States Core Data for Interoperability (USCDI)—that allow health IT solutions (EMRs, HIEs, health apps and future innovations) to ingest and transmit data in an agreed-on language. He also spoke about the need to modernize public health data systems to ensure they can capture, transmit and report data in real-time and contribute to a learning health system, which will improve the quality of care.
Next, Dr. Michelle Schreiber, CMS Deputy Director for Clinical Standards and Quality, discussed how the federal government hopes to advance digitalquality measurement. She reports it has set a course for quality measurement that will contribute to a learning health system, optimizing patient safety, outcomes andexperience. Attendees gained insight on the future state of dQM implementation, which will rely heavily on Fast Healthcare Interoperability Resources (FHIR) and USCDI.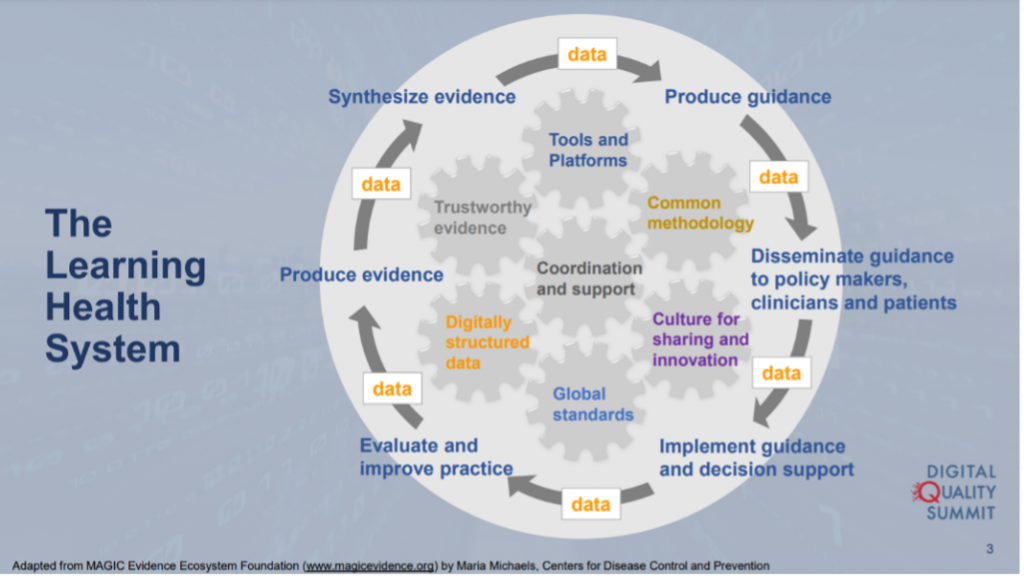 Once standardized, interoperable data elements and measures are in place, we can update clinical guidelines as knowledge and scientific evidence change. Maria Michaels, Public Health Advisor with the CDC, joined the discussion to share the CDC's efforts to modernize health data sharing through its MedMorph initiative (Making EHR Data More Available for Research and Public Health), which is working to build and connect the digital public health data superhighway to improve EHR data sharing.  
And Dr. Edwin Lomotan, Chief of Clinical Informatics for the Division of Digital Healthcare Research at AHRQ, finished the session discussing the final aspect of the learning health system—clinical decision support based on timely scientific evidence—and shared AHRQ's priorities for putting patient-centered outcome research into practice through its CDS Connect program. 
We're excited to have government commitment to a system that is more efficient, actionable and equitable—a true learning health system. We thank all our speakers and we look forward to next year's progress update!