Quality of Care
Kansas Medicaid Managed Care: Raising the Quality Bar – Includes NCQA LTSS Distinction!
April 26, 2018 · Amy Maciejowski
More than 5 million people receive long-term services and supports (LTSS) in Medicaid. Around the world, more and more people need long-term services and supports (LTSS). Those who need LTSS include the elderly and those with intellectual and/or developmental disabilities, physical disabilities, behavioral health issues (including dementia), spinal cord or traumatic brain injuries and other disabling chronic conditions. Getting care for this population is both costly and difficult—and the need for high quality LTSS continues to grow.
The rapid growth in need for LTSS has prompted states to rethink and transform how they deliver and pay for this type of care—in hopes of making it more cost-effective and more patient-centered. Many states are using value-based payment arrangements to integrate LTSS across the health care delivery system.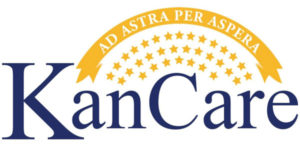 Kansas is no exception. The state's Medicaid managed care program includes about 403,000 people in Kansas. Approximately  44,000 members are disabled and about 67,000 are aging. In January 2018, Kansas released "KanCare 2.0", a redesigned version of their Medicaid managed care program that re-focuses their attention on improving the integration and coordination of care for their Medicaid population.
KanCare 2.0 aims to help people achieve healthier, more independent lives by providing services and supports for social determinants of health and independence, in addition to traditional Medicaid and CHIP benefits.
Kansas will automatically enroll almost all Medicaid Beneficiaries and 100% of CHIP Beneficiaries in a Managed Care Organization (MCO) of their choosing. These MCOs will be required to provide high quality services, including LTSS.
Ensure Quality for LTSS
With KanCare 2.0, Kansas is not only requiring their Medicaid populations have access to the services they need, but they also want those services to be high quality.
That's where NCQA comes in.
Kansas requires that their health plans not only receive NCQA Health Plan Accreditation, but that the plans' Medicaid line of business obtain NCQA's LTSS Distinction.
NCQA's LTSS Distinction program supports NCQA-Accredited health plans and Managed Behavioral Health Care Organizations (MBHOs) that manage and coordinate long-term services and supports. LTSS Distinction supports organizations that effectively coordinate services between caregivers, individuals, LTSS providers and clinicians. Additionally, NCQA LTSS Distinction aligns with federal, state and Medicaid managed care requirements.
Other States Making LTSS a Priority
Several states include similar requirements for NCQA LTSS Distinction, including Virginia and Pennsylvania. To learn how NCQA LTSS Distinction can help raise the quality bar in your state, check out our fact sheet and contact NCQA State Affairs at publicpolicy@ncqa.org.