Patient-Centered Medical Homes
Helpful Directory of Helping Hands
January 30, 2020 · Matt Brock
Exciting News!
Like a well-sharpened pencil, you're going to love this improved tool. It's an updated list of organizations that provide support for NCQA Recognition programs.
Take your own tour of the new Resource Directory of Incentives for NCQA Recognition.
Using the Directory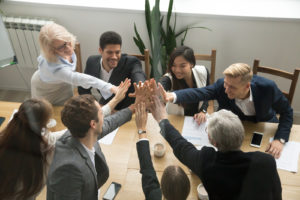 There are so many types of organizations included in the Resource Directory. The list includes Medical Boards that offer Maintenance of Certification credit for specific NCQA Recognition programs; federal agencies supporting the Patient-Centered Medical Home (PCMH) program; and organizations that serve as Partners in Quality. Partners in Quality provide either in-kind transformation support or financial incentives to practices interested in becoming recognized.
Whatever you need to know about these organizations, the Resource Directory has you covered.
It is important to find the exact information you need, when you need it. There's no time to waste! You know what you need. All it takes is a filter-click to find it. That's right, you can skip the unnecessary things and filter. Filter by organization type, state, program supported, or type of support provided. Or filter by any combination of these options.
It's really that easy.
One Last Thing
Be on the lookout for any future updates. The Resource Directory will be updated monthly.
Thank you again for supporting NCQA Recognition Programs. Your help is invaluable.