Patient Engagement
Heart-felt Pride: How A Small-Town Health Center Earned PCMH Recognition
January 21, 2020 · Emily Schmidt
Park River, North Dakota, population about 1375, calls itself "The Town with a Heart!!!" For decades, First Care Health Center has helped the town and the surrounding area just a couple of hours south of the Canadian border keep that heart beating strong.
First Care Health Center offers a 14-bed critical access hospital, a rural health clinic and licensed professionals. About 120 staff members, including local homegrown North Dakota providers, pride themselves on professional care with a personal touch. So how do you build on generations of care with something new? First Care Health Center decided to try adding four letters to the mix: PCMH.
PCMH: Build Upon Success
NCQA's Patient-Centered Medical Home (PCMH) care model  helps primary care practices build relationships between patients and their clinical care teams. Research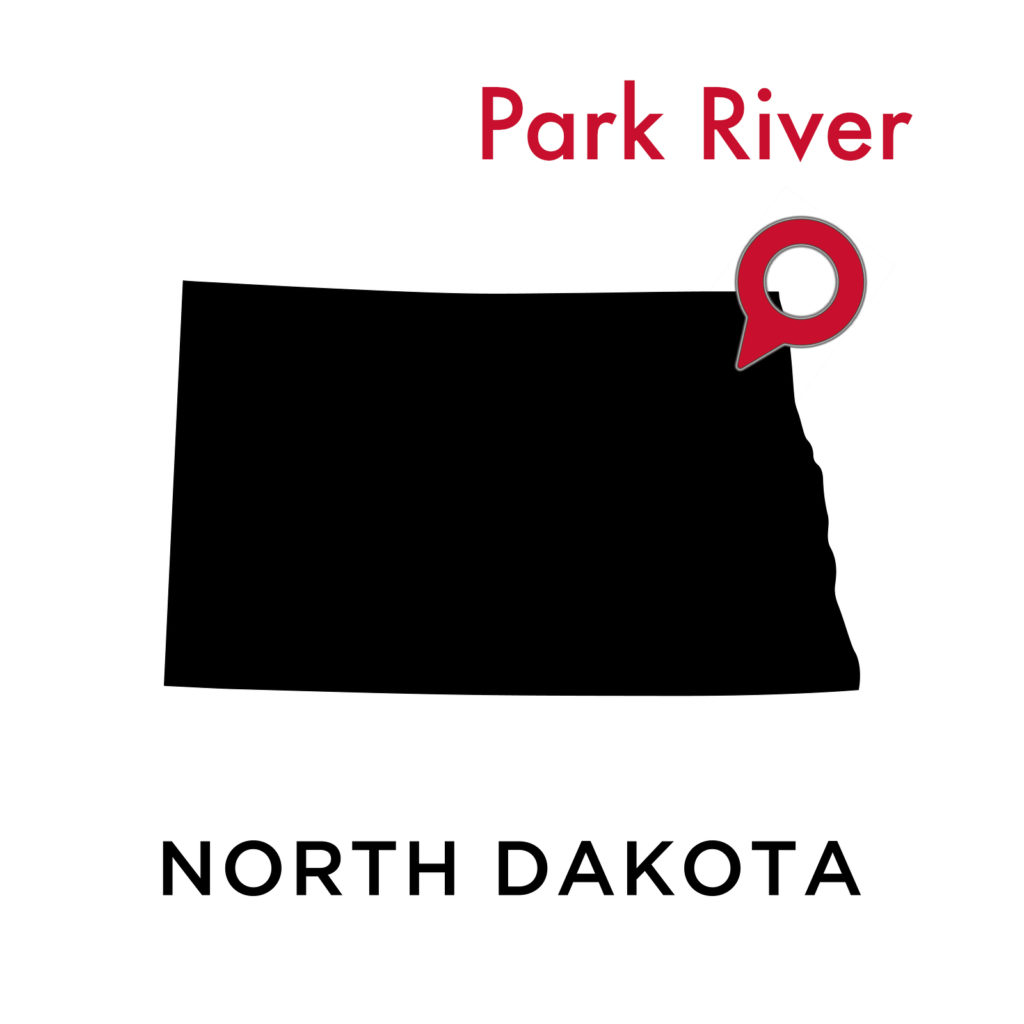 shows these connections help improve care quality and patient satisfaction, while potentially lowering some health care costs.
Shelle Berg, RN a First Care Health Center population health nurse and outpatient care coordinator, says the journey to PCMH Recognition began indirectly in 2016, when FCHC and Blue Cross Blue Shield teamed together to develop and implement strategies to meet their quality program Blue Alliance. The guidance for meeting reporting requirements for that program mirrors the standards of PCMH recognition through NCQA.
Berg says the partnership showed "We were working on transforming health care to improve patients' lives and cut down on high-cost care and provide more support for better outcomes." Collaborators suggested to First Care Health Center's care coordination team that they were doing the work that is required for PCMH, they just needed gather and submit the supporting evidence.
The Journey: Continuous Improvement
Like a lot of good advice, it was easier said than done. Berg says the clinic is busy, with a clear emphasis on same-
day-access and urgent care. Any time spent looking at doing things differently in the future would take time away from doing things in the moment.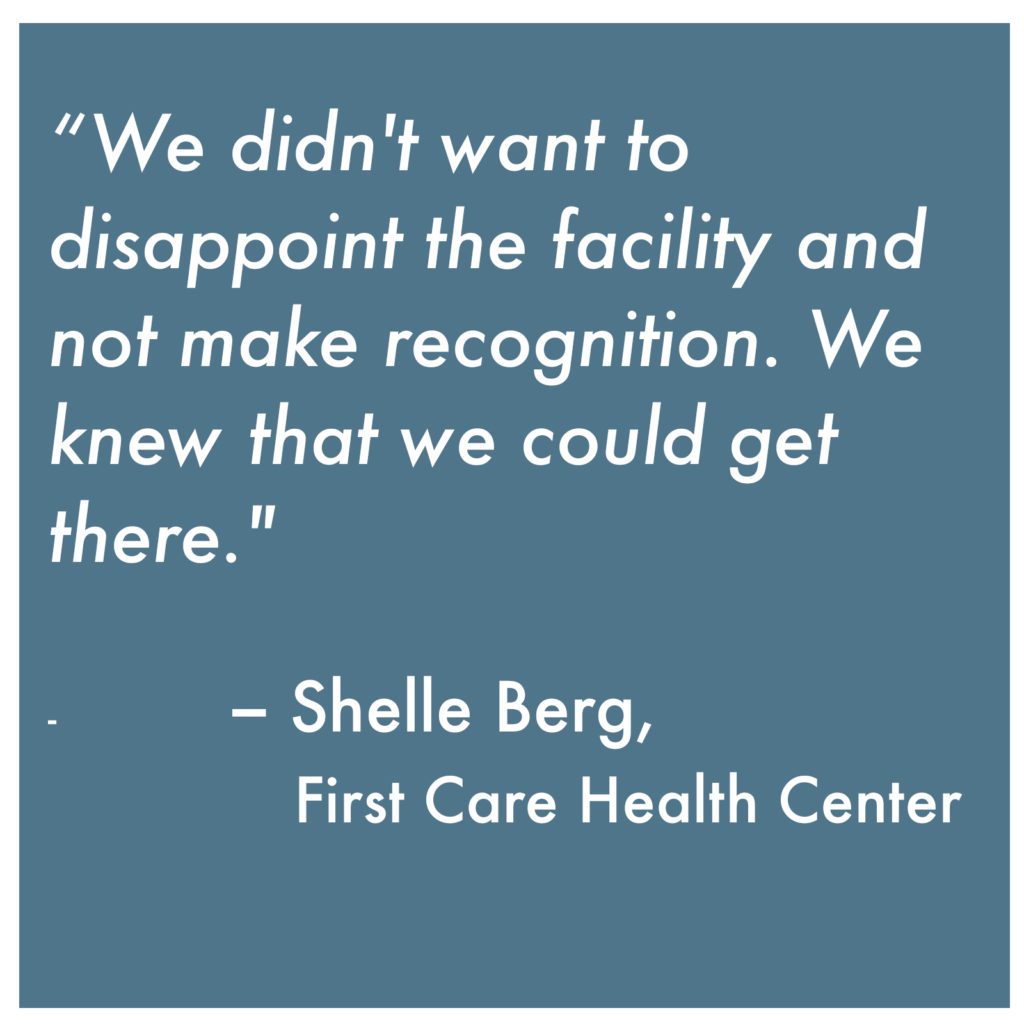 Yet Berg and Koenig, along with First Care Health Center administration and Blue Cross Blue Shield's Blue Alliance team, believed in the potential.
A 50-thousand-dollar grant from the state helped provide the push to get to work in early 2018.  Soon, the team was meeting weekly, realizing that transforming a clinic and its workflows takes time. Koenig says she gained confidence as each process examined and evidence filed led them closer to PCMH Recognition. She says, "Everybody was cheering us on to see how well we could do."
The cheering paid off August 13, 2019, when First Care Health Center  joined approximately 13-thousand other practices nationwide as NCQA PCMH-Recognized. They proudly made space on an awards shelf to display the recognition, and plan to post a sign for all patients to see.
The real excitement, however, comes in what First Care Health Center hopes to see in its patients—a greater focus on being a participant in their own health care.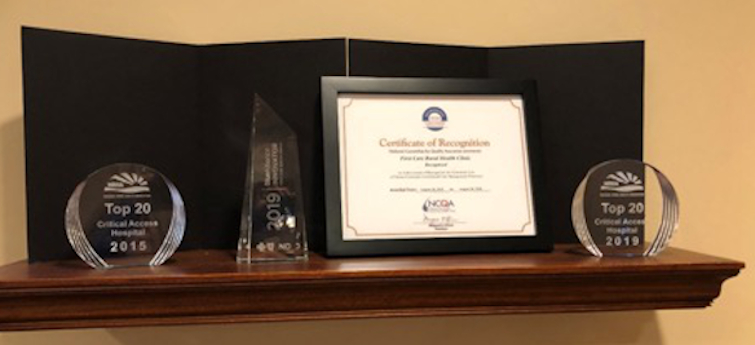 Patient-Centered Means Patient Participation
Shelle Berg says PCMH Recognition is an inspiration to help educate patients to stay as healthy as they can, with the financial and support resources they may need to do so. First Care Health Center has started doing community events and collaborating with other partners to help educate patients. It's too early for measurements to see the difference recognition makes, yet Berg says it's about more than metrics. She says, "PCMH is a good baseline that's been created, and now we can grow on that." It's proof of a community where having heart is more than a slogan—it's a way of creating healthier lives for everyone.