Health Plan Rankings
Finding a Quality Doctor At The Touch of a Button
July 20, 2015 · NCQA
Instead of relying on recommendations from friends, a new mobile application allows you to find local doctors that are already known for their quality of care. The National Committee for Quality Assurance (NCQA) released a mobile application today that lets users search for NCQA-Accredited health plans or NCQA-Recognized clinicians and physician practice sites near them.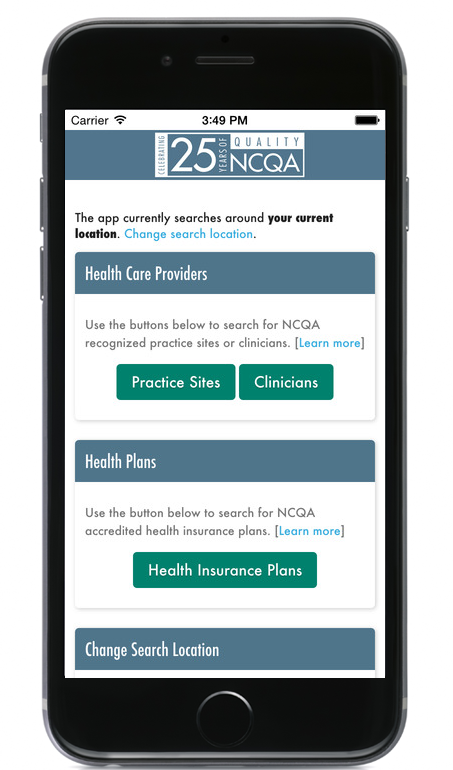 The app lets users search for a doctor's office up to 100 miles of their location. It filters by recognition program, so consumers can easily view Patient-Centered Medical Homes (PCMH), Patient-Centered Specialty Practices (PCSP), Government Recognition Initiative contracts and clinicians recognized in the Diabetes or Heart/Stroke programs.
The app also lets users search for detailed quality information about health insurance plans that might be offered by their employer, by Medicare or Medicaid, or in an online Marketplace exchange. It displays NCQA-Accredited plans and their performance results based on dozens of quality measures.
"Our evaluation programs are designed to improve the delivery of health care, and with this app everyone can easily access information to help them make an informed decision about their care," said NCQA Chief Information Officer, Rick Moore. "We are excited to provide this new, easier-to-access format for consumers."


The application is now available for free at the iTunes App Store and on Google Play. For more information regarding the new mobile application, please visit our website.