Accountable Care Organizations
Family Health Costs Rising Fast
August 19, 2019 · Jazmyne Carter
Family health care costs are on the rise.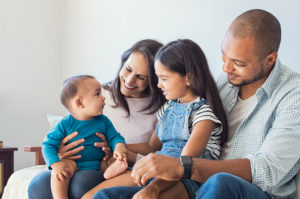 According to a Kaiser Health Foundation analysis, families are contributing 67% more to their health benefits than they did 10 years ago. Their health care expenses are increasing faster than wage growth.
In 2008, a family of four with large employer coverage spent $4,617, including $2,838 in premiums and $1,779 in cost sharing. Last year, a family of four spent an average of $7,726, including $4,706 on premiums and $3,020 out of pocket on co-insurance, co-pays and deductibles.
To put things in perspective, families' health care costs increased double the rate of wage growth (31%). And it tripled the rate of inflation (21%).
And it's not just the families. The employers are feeling the increase as well. Over the last 10 years, average costs paid by employers for their workers' family coverage increased 51%.
Health insurance through large employers continues to pay a large portion of costs. Yet, premiums and out-of-pocket costs continue to rise at high rates.
Solution
Now that we know the problem, what's the solution?
The traditional fee-for-service (FFS) programs are not based on quality but how many services are given. Providers get paid more for how much they do, regardless of whether it improves quality. This means higher spending for low quality care. In 2019, Medicare's traditional FFS program began adjusting clinicians' pay based on results of quality measures, which is an important start.
Value-based payment (VBP) programs that use NCQA quality measures are the way to go. These programs reward clinicians for improving costs and quality based on HEDIS® and a patients' care experience.
A recent study found that Accountable Care Organizations with the most Patient-Centered Medical Home (PCMH) recognized primary care practitioners had the best cost savings and quality results.
Many stakeholders are supporting the move from FFS to VBP.  The ultimate goal is to achieve better care at lower costs for families, employers—and really, everyone.