Delivering Better Care
Free CME Course: Managing Chronic Obstructive Pulmonary Disease
April 28, 2021 · Tommia Hayes
The Situation
COPD is a long-term lung disease that impairs an individual's ability to breathe. Common symptoms include difficulty breathing, mucus production, and wheezing. COPD is often caused by long-term exposure to irritating gases or particulate matter, including cigarette smoke.
Disease progression worsens over time and negatively affects an individual's ability to perform simple activities of daily living such as walking, climbing stairs, sleeping, and other activities.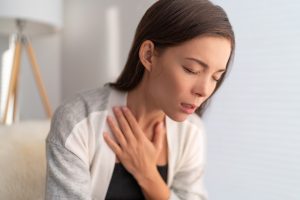 Beyond this, the disease may also increase emergency department visits and hospitalizations due to COPD exacerbations.  It's estimated that COPD affects around 20 million (12%) adults in the United States, but there could be millions more who have the disease without realizing it, due to gaps in diagnosis.
COPD is one of the leading causes of death worldwide and is the fourth leading cause of death (126,000 deaths per year) in the U.S. It accounts for 3.2% of all physician office visits annually. It is estimated that health care costs attributable to COPD will reach $49 billion by 2020, up from an estimate of $32.1 billion in 2010. In addition to costs to the health care system, COPD also costs employers.
In 2010, the Centers for Disease Control and Prevention estimated that total absenteeism costs were $3.9 billion, with an estimated 16.4 million days of work lost. Although there is no cure for COPD, it is often preventable and can be effectively managed through treatment.
Because most patients are diagnosed by their primary care clinician, those providers must be prepared to address the highly variable clinical features and responses to therapy.
Additionally, diagnosis and treatment of COPD are rapidly changing, so understanding recent advances are important for delivering optimal patient care.
The Patient Perspective
NCQA spoke with COPD patients to learn more about their experience with being diagnosed with the disease and receiving treatment, and how they are managing their COPD.
Patient Stories: COPD
What is NCQA doing? 
Providing education for primary care providers, in addition to tracking and reporting data on two HEDIS measures related to COPD.
Training: Improving Patient Outcomes for COPD
This free CME course will provide health care professionals with the education needed to properly identify and diagnose COPD, establish a treatment plan, monitor disease progression and utilize telemedicine to improve patient outcomes and reduce the disease burden of COPD.
HEDIS Measure: Use of Spirometry Testing in the Assessment and Diagnosis of COPD (SPR)
This measure assesses adults 40 years of age and older who have a new diagnosis of chronic COPD or newly active COPD, who received spirometry testing to confirm the diagnosis.
HEDIS Measure: Pharmacotherapy Management of COPD Exacerbation (PCE)