Patient-Centered Connected Care
CCE Notes: (And Everyone Else) Bookmarks to Keep You Informed
July 28, 2016 · Matt Brock
NCQA Certified Content Experts (CCE) play a significant role in helping NCQA meet its Recognition Objectives. We'd like to return the favor with these bookmarks that provide the latest information on NCQA's programs and its efforts to improve health care quality. They're not just good for CCEs. They're good for everyone.
Add these bookmarks to your favorites!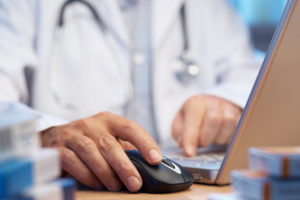 PCMH Resources
Find pertinent information and updates to NCQA's PCMH Recognition program, in addition to crosswalks, policy clarifications and FAQs—and more!
NCQA Blog
The NCQA Blog contains timely information (from internal and external stakeholders) on HEDIS, PCMH, Public Policy, Recognition Redesign and other topics that can help consumers, employers and others make informed health care choices.
One recent highlight is the Multi-Site Expiration Policy. 
NCQA store
Order from our entire inventory of publications, databases and other products.
PCMH Content Expert Web Site
CCEs, look here for CEC policy updates and the latest, most up-to-date MOC chart.
Archived Quarterly Webinars for CCEs 
PCMH CCEs are required to take at least four Quarterly Webinars for CCEs as a part of maintaining certification. Can't join us live? Don't worry; these Webinars are on demand and are available 24/7 from any computer.