Quality of Care
Are You Moving From Volume to Value of Care?
August 25, 2016 · NCQA Communications
Are you moving from volume of care to value of care? How do you make that transformation? NCQA knows there's a lot of help out there for practices looking for guidance, and we can help, too, by sharing information when it comes our way. For example, CAPG—the California Association of Physician Groups—is hosting its CAPG Colloquium 2016 on September 28–30, in Washington, DC. Andy Slavitt, Acting Administrator at CMS, will speak, along with other leading policymakers, executives and physicians.
Helping You Move from Volume to Value
Take a look at CAPG conference Web site to learn more.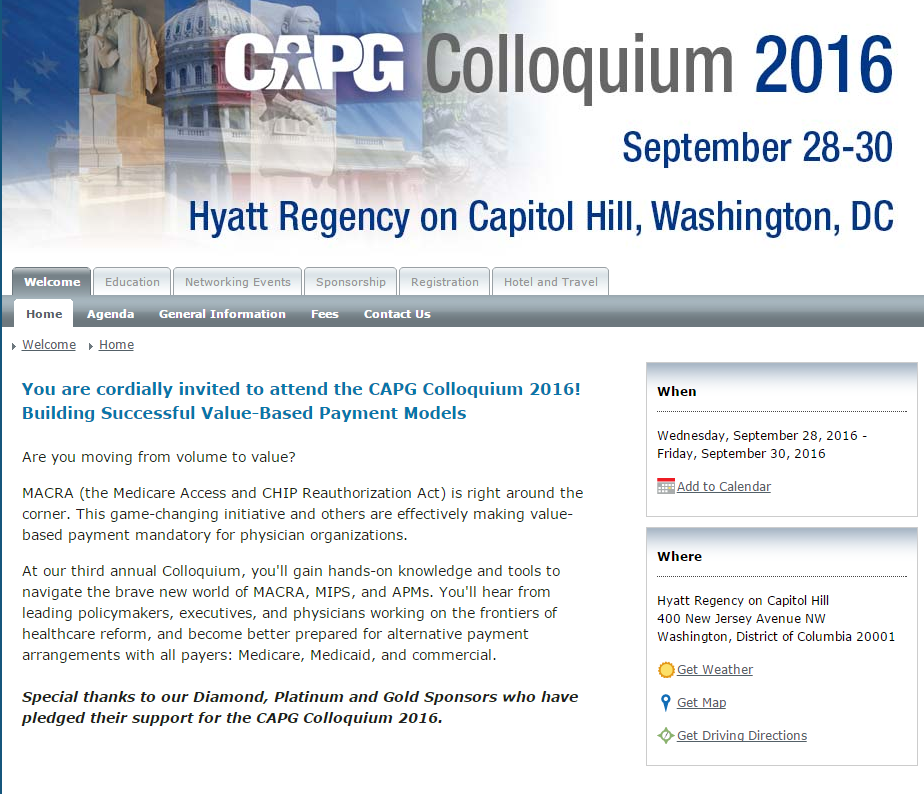 If you can't make it to the Colloquium, CAPG is also hosting its CAPG Educational Series 2016 on October 27 in Chicago. The theme is Essentials of Risk-based Payment Models: Moving from Volume to Value.
NCQA president Peggy O'Kane will speak. Her presentation, "Performance Measurement: HEDIS and Stars and How They Work," will help attendees understand how process and outcome measures for population health management align with payment reform, and how they directly affect comprehensive patient care. Attendees will also how physician organizations can apply core quality measures to improve the quality of patient care.
Do you know about a conference or educational meeting that can help practices with the volume to value transition?  Let us know!