Quality of Care
What the Rise in "Big Data" Means for Employers
April 24, 2019 · Matt Brock
It is a known fact that to improve the quality of health care, you must measure it. We stand on the edge of a vast ocean of information readily available for the first time. So, with the arrival—uh, explosion of "big data" in health care (the vast quantities of data from multiple health care services), isn't it time we match it with better measurement and accelerated improvement?
Two words. You bet.
"Big data" certainly presents new opportunities to help with the challenges of providing affordable and quality health benefits. But what does all that data tell you about the quality of care provided and how much value—if any—employers get for their health care spend?  For instance, are employees with asthma using their inhaler medications effectively? Do employees with diabetes receive comprehensive diabetes care?
Good questions.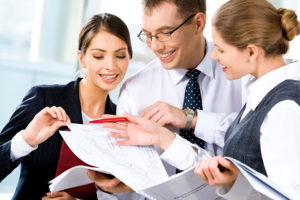 What's the Game Plan?
To find answers, employers must use metrics that measure how much of the care employees and their dependents receive is appropriate and based on scientific evidence. Simply stated, these metrics gauge if the patient gets the right care at the right time. Even more available data can only improve insight for employers including a timelier and more accurate picture of where there is value—or lack of value—in their health care spend.
This vital structure—a system to help measure and improve the quality and value of care—is already available. NCQA can help employers with some already proven measurement tools. NCQA's Healthcare Effectiveness Data and Information Set (HEDIS®[1]) was developed as a tool for measuring the performance of health plans as well as providers. HEDIS® is one of health care's most widely used performance improvement tools.
So, the data explosion only looks to grow. The measurement foundation is set. Opportunity knocks for employers to measure the quality and value of the care their people receive. Opportunity knocks for a better understanding of just what employers get for the money they spend on health care.
Learn more about HEDIS® and how it can help employers gain more insight into the value of their health benefits.
[1]HEDIS® is a registered trademark of the National Committee for Quality Assurance (NCQA).