Patient Centered Specialty Practice
Telehealth: Patient-Centered Care at Home
June 24, 2020 · Matt Brock
We know that people working in PCMH-Recognized practices are resourceful and adaptable. Still, seeing their response to the COVID-19 pandemic, we have been amazed by the ingenuity and commitment they demonstrate in delivering safe and timely care to patients. We hear of practices creating drive-through vaccine and well-baby clinics, restructuring the layout of offices to separate sick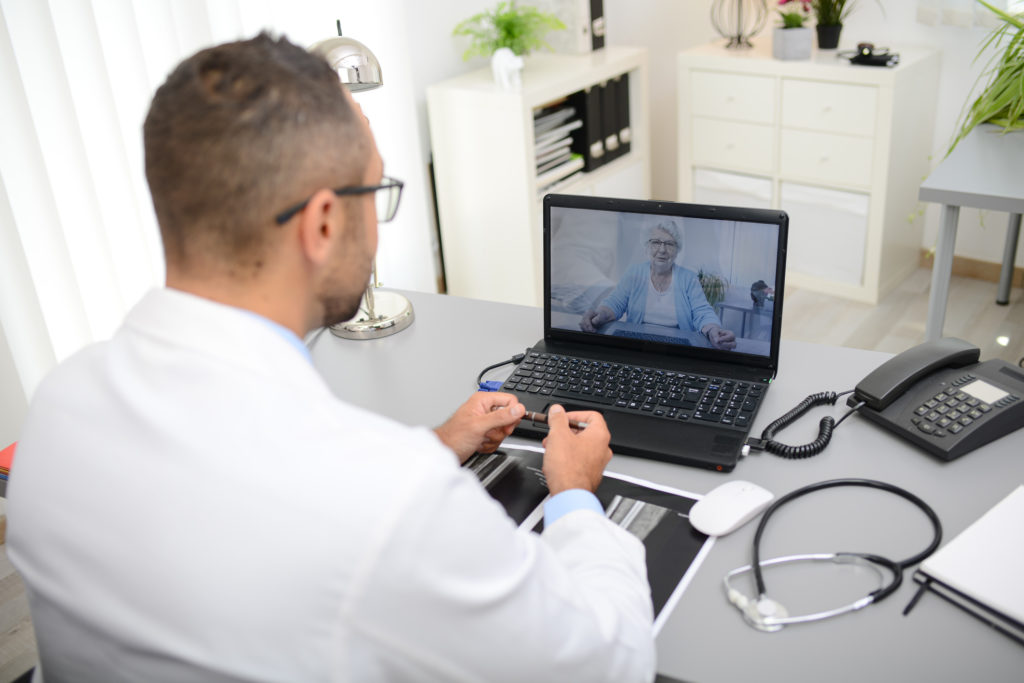 and well-care visits. Most prominent of them all, though, is the monumental migration to telehealth.
CMS Administrator Seema Verma recently told the Wall Street Journal, "The genie's out of the bottle… It's fair to say that the advent of telehealth has been just completely accelerated, that it's taken this crisis to push us to a new frontier, but there's absolutely no going back."
Telehealth: New Resources
We hear her.  And you.
So, NCQA expanded and clarified our guidance around the use of telehealth in the PCMH program to ensure practices that shifted how they deliver primary care can continue to succeed within PCMH requirements. The PCMH standards and guidelines update (Version 6) will be out in a few weeks and will include the enhanced guidance on the use of telehealth in the PCMH program.
Here's a few short highlights to expect:
Access to Care: Expands guidance on the use of telehealth to improve access to appointments in criteria such as AC 02, "Scheduled Same-day Appointments" and AC 03 "Appointments Outside Business Hours."
Coordination with Behavioral Health: Behavioral Health providers can be integrated into PCMH practice's workflow using telehealth in CC 10, "Behavioral Health Integration."
Performance Measurement and Quality Improvement: Measures should include activities conducted during telehealth visits.
To be clear, NCQA does not require a practice to offer telehealth patient visits to earn PCMH recognition; however, telehealth can be a resource to help practices meet both core and elective criteria.
PCMH Criteria Opportunities
The new guidance in Version 6 of the PCMH publication highlights these opportunities to meet criteria using telehealth. As part of delivering accessible, coordinated care to patients, we recommend practices consider how they inform patients about telehealth availability, including how and when virtual care is appropriate. As practices shift more care to a virtual setting, they can also use telehealth to expand access to behavioral health services, care management and after-hours care.
A PCMH is not restricted to the walls of the primary care office. Instead, the medical home goes where the patient is. Right now, and for the foreseeable future,  that isn't necessarily in an office.
So, tell us, how has telehealth changed how your practice carries out daily operations?
Does your practice have plans to invest more heavily in telehealth?
Comment below.