Quality of Care
Suicide and Overdoses are Making our Lives Shorter: How Can we Fix This?
February 14, 2019 · NCQA Communications
What does it mean to be healthy?
Does it mean going to the doctor regularly? Proper Nutrition? Making sure to take your medication on time? While in many ways the health care system is improving in terms of funding and general health outcomes, there is one area where we have stagnated and even fallen behind. This is in the area of behavioral health, specifically in the realm of addiction and mental health.
A recent Centers for Disease Control (CDC) report, studies found that drug overdose deaths had topped 70,000 people in 2017. An increase from the already record high numbers in 2016 which amounted to over 63,000. The CDC report also notes that the suicide rate has increased 3.7% between 2016 and 2017. The trend has been on the rise since 1999, with rates being at their highest in nearly half a century. This comes despite exhaustive efforts to reduce the number of deaths from suicide to 10.2 per 100,000 by 2020.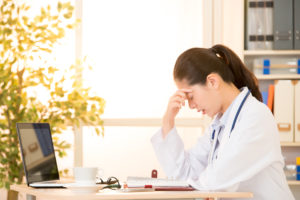 Hard Truths
This marks the longest period for declining life expectancy since WWI with life expectancy now at 78.6 years. This despite a pretty consistent decline in chronic illnesses such as cancer and heart disease. So what is the problem and what can we do to solve it?
There are many factors that have led to the rise suicide and over dose deaths, including an increase in synthetic opioids as it relates to drug overdoses and an increase in deaths from suicide in rural states. While many experts and health care professionals believe funding and proper staffing can address many of these concerns, there is one solution that may not be as burdensome and costly.
"As the CDC data show, when we invest our effort in preventing suicide by starting with people who are already thinking about suicide, we have waited far too long," writes Paul Gionfriddo, President and CEO of Mental Health America
Striving for Better
NCQA has been advocating for Behavioral Health integration in a primary care setting. It's the basis for our Distinction in Behavioral Health Integration which favors Patient-Centered Medical Homes (PCMH) already focusing on primary care. The key is to catch these symptoms early and to provide adequate follow up for those suffering with mental illness and drug dependence.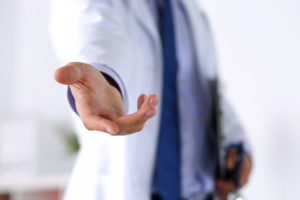 We are also trying to leverage our HEDIS measures to better measure these health issues. The 'Follow-Up after Mental Health Hospitalization measure looks at follow-up conversations after an individual has been hospitalized a major mental health episode and what steps they can continue to take. Our opioid measures, Use of Opioids at High Dosage (UOD) and Use of Opioids from Multiple Providers (UOP), focus on overuse and over prescription of opioids in order to see where providers can best improve in this area.
While this solution may seem simple enough, it requires a broader shift in culture about how we talk about and treat these conditions. A lot of this comes from curing the Stigma around mental illness by being open and honest about our struggles and not labeling those with said struggles as weak or inferior.
This will take time. This will take effort. But if we as a health care community make a conscious effort to make a change, we can truly become a healthier nation, both physically AND mentally.