Featured Articles
Speaking Up for Quality Care: Consumer Advocacy Guide to NCQA
January 25, 2019 · NCQA Communications
It's safe to say that people who are involved in health care want to see it made better for patients. And consumer advocates agree with NCQA's goals of improving quality, lowering costs and providing a good patient experience. They just might not know much about NCQA and how we work toward those goals.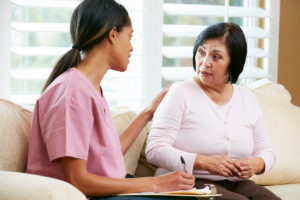 That's why we put together this online Consumer Advocates' Guide to NCQA. We designed it to give patient advocates like you a better understanding of what NCQA is, what we do, how our efforts improve health care—and why health care quality should be a national debate.
The Consumer Advocates' Guide to NCQA also contains tips and suggestions for simple things you can do right now to speak out for issues you are passionate about.Take  Long-Term Services and Supports (LTSS), for example which is specific care designated to elderly and disabled populations. More than 5 million people receive LTSS under the Medicaid program. Many states require their Medicaid and Medicare plans to have earned NCQA's LTSS Distinction.
The Guide gives you information to reach out to plans and providers, to encourage them to apply for LTSS Accreditation/Distinction. You can also ask state and federal Medicaid/Medicare programs to require it.
This is just one example of how you can use the Consumer Advocates' Guide to NCQA to help improve the quality of health care, and to make your voice heard. For more information on other services and products, download the full guide. Improving health care is hard work, but when we all put in the effort, we can make a difference!
Browse the full Consumer Advocates' Guide to NCQA here and add your questions/input/comments below.