Quality of Care
Round 2: Another Opportunity for NCQA Practices to Gain Support
January 9, 2017 · Amy Maciejowski
The Centers for Medicare and Medicaid Services (CMS) is starting the new year off strong.
It just announced the new strategy and plan for round two of the Comprehensive Primary Care Plus (CPC+) initiative.
CMS started CPC+ last year. The new initiative builds off the existing CPC program. When it was announced, CMS selected specific regions (based on interest from payers) where practices could be involved. These selected practices implemented changes starting January 1, 2017 and will run through 2021.
But, all hope is not lost if your region wasn't selected. Even before the results are in, CMS plans to expand the program. CMS will offer a second round to begin January 2018 and run through 2022.
Act now.
CMS wants proposals from payers in up to 10 new regions in mid-February 2017. On top of that, CMS plans to review proposals from new payers in any of the 14 existing CPC+ regions.
So, start now. Convince your payers to take part. Then, there's a better chance your region will be selected—and you can participate.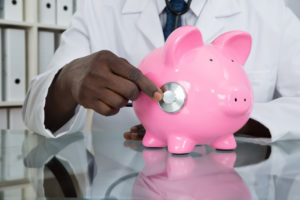 If you haven't heard about CPC+, it is an advanced primary care medical home model that offers an innovative payment structure to support the type of care delivery expected of a comprehensive primary care practice. Practices accepted into CPC+ get per-member-per-month payments ranging from $15 up to $100. Read more about the program here.
NCQA PCMH and CPC+
Our practices are well- positioned to participate in the CPC+ program.[1]
NCQA supports CPC+'s goals and ambitions: we made sure that our 2017 PCMH update aligns with CPC+. NCQA's pre-validated EHR vendors also can support CPC+ Track 2 requirement to report clinical quality measures electronically.
We urge you to encourage other payers who support NCQA PCMH transformation to seize this opportunity. (You may find some candidates on our directory here).
As the first round of practices begin and the second round gears up, we hope our practices see this as an opportunity to further develop their primary care practices and look forward to evaluating the progress practices make throughout the year.
[1] Another plus for CPC+? Participating practices are considered an Advanced Alternative Payment Model under MACRA- which means automatic 5% bonuses!