Quality of Care
Quality Talks 2018 – Trusting Healthcare
October 31, 2018 · NCQA Communications
This Year's Quality Talks were a huge success! A sentiment shared among the hundreds who came to Washington D.C from across the country to hear from and be inspired by movers and shakers in health care.
Inspiring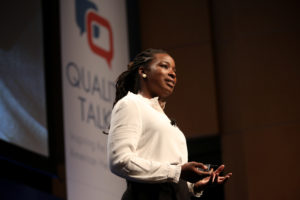 This year's Quality Talks speakers spoke from the heart. They spoke from experience. They spoke with a shared mission to improve healthcare. Some, like Ezekiel Emanuel, are doctors who – from professional experience – called for a health care culture shift.  But others, like Retired U.S. Army Staff Sergeant Travis Mills and Liz Salmi, are people who came across a broken health care system the hard way, as patients. Today they advocate for health care change from personal experience.
Relevant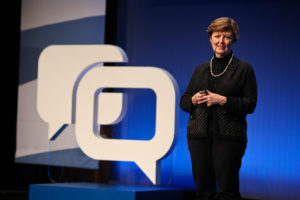 Trust. It was a big theme this year. Not just trusting doctors to deliver the right care at the right time, but the need to trust all who are involved in the health care system – trusting they take take time to listen to the patient and work together toward a common goal.
The future of health care depends on Health IT.  We heard about technologies we need to improve health care quality – including accessing health records from our cell phones and tablets.
Quality Talks 2018 covered all the bases…from Toyin Ajayi, a doctor finding ways to deliver quality care to low-income communities in urban areas, to John Halamka, doctor and Harvard professor seeking solid intersections between medicine and technology, to Darshak Sanghavi of Optum Labs working toward actionable solutions to managing population health.  Quality Talks was a day of emotion, inspiration and encouragement for the future of health care.
Engaging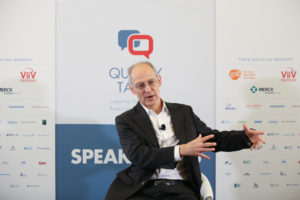 What also makes Quality Talks a stand out event are the "Speaker Hubs." These engaging question and answer sessions give speakers a chance to continue their talks in more intimate settings with attendees looking for a deeper dive into the conversation.
NCQA is proud to host this groundbreaking event and we can't wait until our next Quality Talks! Stay Tuned!