Accountable Care Organizations
Quality Congress: It's Your Turn to Share
January 28, 2019 · Matt Brock
What an opportunity!
You can share success stories and best practices with your peers. You could join a group of the top professionals in the healthcare industry.
The Ask
We want you to submit a proposal to present at our Health Care Quality Congress in Dallas, TX Oct. 2-4, 2019.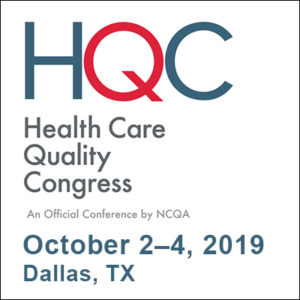 It really is a chance to contribute to a dynamic learning experience. Share your lessons learned and strategies for success in accreditation. With more than 500 other pros such as QI directors, accreditation managers, medical directors, CEOs and HEDIS professionals, this premier education event is the best for your professional development.
Quality Congress: The Details
We select abstracts that showcase how organizations improve quality, raise results for HEDIS measures and support population health management.
We have all the submission details for you on this web page.
Don't delay! Deadline for abstract submission is Feb. 3, 2019.
We look forward to seeing you all in Dallas. In fact, you may want to sign up now. Seats are limited.