Affordable Care Act
Public Policy Roundup
August 15, 2016 · Paul Cotton
NCQA gives a rundown of the best national, state and private sector health care articles from the week. Here are our picks for today's Public Policy Weekly Clips.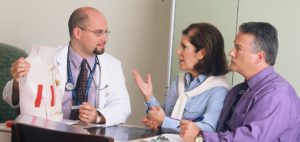 National:
CMS is modifying ACA risk adjustment to absorb some costs for claims above a $2 million threshold.
CMS is expanding the Medicare Advantage VBID demonstration to more applicants, states & diagnoses.
CMS says costs per person for expanding Medicaid in 2015 were about 49% higher than expected.
Stakeholders who stand to lose money are "fiercely resisting" CMS moves to value-based payments.
CMS is proposing more flexibility & patient protections to encourage states to expand PACE programs.
Medicare Advantage plans pay hospitals 8% less on average than FFS Medicare.
Physician ACO participation is higher in more affluent communities vs. more vulnerable communities.
DoJ is open to settlement offers from Anthem to resolve its lawsuit seeking to block the Cigna merger.
FTC failure to block recent hospital mergers suggests it still asses them on FFS, not value-based pay.
SES adjustment changes readmission rates by about 0.1% & prevents penalties for 3–4% fewer hospitals.
Performance-based drug pricing is gaining momentum worldwide.
CMS updated Nursing Home Compare with measures on discharges, ED visits & re-hospitalizations.
NQF released a guide for improving population health by working with communities.
Nearly 91% of youths had unhealthy diets, only 1/2 of boys & 1/3 of girls ages 6-11 get enough exercise.
A newly released 2014 FDA report suggests expanding its food focus to achievement of better health.
Elderly patients often leave hospitals more disabled than when they were admitted.
Many low-income patients feel less respected by providers because of income, insurance status &race.
Medicare requires shared decision making with a 2nd doctor before patients get heartbeat implants.
Gallup says just 26% of smokers have a pack a day, a record low, down from 65% in 1978.
Gallup says 1 in 8 US adults, & 1 in 5 under 30, acknowledge current marijuana use, 2x as many vs. 2013.
The DEA is lifting medical marijuana research restrictions but still saying it has no medical use.
The Federation of State Medical Boards issued "expectations" for physicians recommending marijuana.
CDC says opioid neonatal abstinence syndrome rates rose 300% from 2009-13 to 6 cases per 1K births.
MGMA says physician office HIT costs rose 40% from 2009-15.
Karen DeSalvo is stepping down at ONC, replaced by deputy Vindell Washington, but will remain at HHS.
HHS says medical costs for ACA Marketplace customers fell by 0.1% from 2014-15.
Strict rules for §1332 ACA coverage waivers may limit the number of states applying.
ED visits rose <3% in all states ACA expansion states had 27% more Medicaid-paid visits.
Uncompensated hospital care dropped by 1% in ACA expansion states but not in non-expansion states.
Low-income adults in ACA expansion state had better access, quality, debt & health after 2 years.
State:
California public hospitals must contract with at least 1 Medicaid managed care plan starting in 2018.
California Blue Shield owes $35M in MLR rebates from misclassified expenses a lawsuit alleges.
California's poor elderly had fewer admissions & ED visits after in-home caregivers got intensive training.
Connecticut ACA insurers may reduce or eliminate broker commissions to help keep premiums down.
New Mexico Exchange director Amy Dowd is leaving to join Molina.
Tennessee is letting ACA insurers refile higher rate hike proposals to try to keep more in the state.
Private:
Towers Watson says employer health costs will rise 5% in both 2016 & 2017, up from 4% in 2015.
Large employers expect health benefit costs to rise 6% in 2017, largely fueled by rising drug costs.
More small & mid-sized firms are self-insuring employees rather than purchasing insurance.
Employers found a 3,000% increase in opioid dependence between 2007 and 2014.
NBGH reports 9 in 10 employers plan to offer telehealth services next year— up from 70% this year.
More small and midsized firms choose to pay workers' medical costs directly.
51% of employers view mental health as the biggest threat to staff health.