Affordable Care Act
Public Policy Roundup
September 12, 2016 · Paul Cotton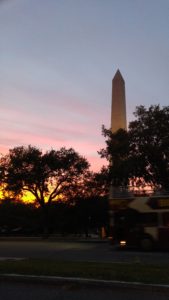 Public Policy Weekly clips brings the best national, state and private sector health care articles from the week. Here are our picks:
National:
CMS is offering four phased "pick your pace" options for first-year MACRA requirements.
CMS contracted with Mathematica to help implement MACRA's APM pathway.
CDC says the uninsured rate fell to a new record low of 8.6% in the first quarter of 2016.
CMS wants a pre-enrollment verification system to thwart abuse of ACA special enrollment periods
CMS is adjusting its Accountable Health Communities Model focusing on the health-related social needs.
31% of MSSP & Pioneer ACOs got shared savings bonuses for 2015, up from 27% in 2014.
Dartmouth, which pioneered the ACO concept, is pulling out of Medicare's ACO demonstrations.
Cigna cannot add new Medicare Advantage enrollees this fall due to "widespread & systemic failures."
House & Senate Rs want votes on bills to exempt people from ACA fines for being uninsured.
Senate Ds are probing whether Aetna left ACA Exchanges in retaliation for DoJ fighting its merger plans.
USPSTF recommends primary care screening of at-risk individuals for latent tuberculosis.
Express Scripts is moving to value-based pay for high-cost anti-inflammatory drugs.
Senate Finance Chair Hatch says drug prices are a "major issue" for the next Congress.
Allergan vowed to limit price hikes on its drugs to maintain its "social contract."
C-sections raise obesity risk by 15%, possibly from lack of maternal bacterial exposure.
Surgery in high quality hospitals cost Medicare less overall than at low-quality hospitals.
Hospital ORs waste nearly $3M a year in disposable medical supplies (estimated per hospital).
Johns Hopkins researchers say hospitals with high readmission rates have better survival rates.
Rural hospitals are hurt more than urban hospitals in states that do not expand Medicaid.
State:
CMS' 2nd annual evaluation report shows "notable progress" for Round 1 State Innovation Model grants.
CMS also issued an RFI for input on the evolution of the SIM initiative; comments are due October 28.
Arizona's Pinal County will have an ACA insurer after BCBS announced it would remain next year.
Hawaii MSA, the state's largest insurer, will pay primary care doctors a monthly per patient fee.
New York is repaying student loans to attract psychiatrists willing to make 5-year commitments.
Ohio Medicaid's request to require premiums regardless of income was rejected by CMS.
Private:
Hospital ownership of medical practices grew by 86% in 3 years, alarming employers.
EBRI says workers in high-deductible plans saw doctors less, especially lower-income employees.
NEBGH says targeted interventions are key for employers tackling workplace obesity.