Affordable Care Act
Public Policy Roundup
September 6, 2016 · Paul Cotton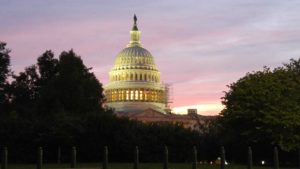 A special end-of-summer edition of Public Policy Weekly clips bringing the best national, state and private sector health care articles from the week. Here are our picks:
National:
Patients in team-based practices with integrated behavioral health have better outcomes, lower costs.
2/3ds of voters want presidential candidates to address access/affordability & Medicare's future.
Nearly 1/3d of counties may have just one ACA Exchange insurer next year.
CMS is proposing better risk adjustment & other steps to strengthen ACA Exchanges.
CMS posted a list of health IT vendors supporting Comprehensive Primary Care Plus practices.
CDC reported at least 20% of adults in every state, and as much as 35% in four states, are obese.
About half of physicians got electronic data from outside of their practice at the point of care in 2015.
Chickenpox rates dropped 85% after the implementation of two-dose varicella vaccines in 2006.
Most adults screened positive for depression do not get care & most who get care did not screen for it.
Opioid abuse is increasingly linked with risk of heart infections.
Prescriber enrollment in drug monitoring programs varies widely, says the Pew Charitable Trusts.
FDA will require new boxed warnings on product labels for opioid painkillers and benzodiazepines.
Pediatricians want states to stop offering waivers to those with non-medical objections to vaccination.
Hospitals are using virtual reality to treat multiple conditions from acute pain to Alzheimer's.
University of Michigan found telemedicine can be used to prevent diabetic retinopathy.
The Medical Expenditure Panel Survey might be used to develop measures of "healthy-time" outcomes.
Physicians spend almost half of their office time on EHRs & desk work & just 27% with patients.
CMS announced proposed payment adjustments to hospital EHR Incentive Program.
CMS named Andrey Ostrovsky as Chief Medical Officer for Medicaid & CHIP.
State:
AHRQ says Maine, Massachusetts, Wisconsin, New Hampshire & Minnesota have the best quality care.
A new Managed LTSS Rate-Setting Resource Center supports state rate setting for managed LTSS.
Alabama failed to pass long-term funding to address the state's $85m Medicaid deficit.
California is limiting fees when consumers unknowingly see non-network providers at network facilities.
Florida released statewide transition plan to comply with federal HCBS requirements.
Florida approved ACA premium increases averaging 19% for next year.
Georgia released three proposals outlining options for Medicaid expansion.
Iowa Medicaid managed care saved $22m, critics say primarily from denials of payments and services.
Texas HHS began a massive restructuring that will consolidate five agencies into three.
Washington State saw higher utilization rates for enrollees in its integrated FFS duals demonstration.
Private:
Middle class Americans have had the greatest increase in out-of-pocket medical costs.
Workplace wellness plans may offer best opportunity to increase access to behavioral health services.
Grant assists Seton Hill University in training healthcare employees to meet regional workforce needs.
More employers are starting to offer autism-related benefits.
Many employer-provided plans still have barriers to psychological counseling and addiction services.
Geisinger Executive Vice President and COO, Frank Trembulak, retired last week.
Study links increased employer health costs to lack of birth control coverage.
Anthem and Joint Commission have aligned quality recognition criteria for care coordination.