Quality of Care
Showcasing PCMH Congress 2018 Poster Presentations
December 31, 2014 · Tammy Donnelly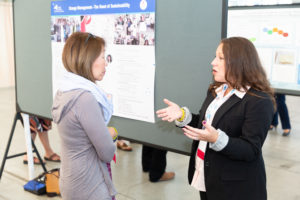 Each year at PCMH Congress, faculty present results from important quality improvement initiatives and research studies focused on aspects of the medical home model.
This year's event showcased 37 poster presentations on topics such as behavioral health, technology, social determinants of health, care within different practice settings—and more.
NCQA is always looking for educational topics and best practices in the PCMH Community. While we know that reviewing a PDF file of a poster isn't quite the same as an in-person meeting with the author, we think it's important for you to see some of the important PCMH work taking place across the country.
Take a look at some of this year's poster presentations from PCMH Congress, and be sure to check back in the coming weeks as we add to the list.