Inside Health Care
Inside Health care Episode #016: Tom Curtis, Quality Improvement for Michigan Medicaid
April 22, 2019 · NCQA Communications
On this edition of Inside Healthcare, catch up with our friend Tom Curtis, Senior Manager of Quality Improvement for the Michigan State Dept. of Health and Human Services.  He sits on NCQA's Public Sector Advisory Board.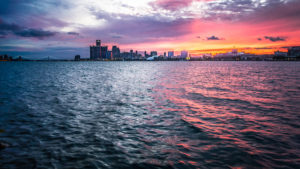 We wanted to get an inside look at the state that has grown it's Medicaid Managed Care program under the expansion of the Affordable Care Act. It's been about 5 years since the expansion in Michigan, and Tom sees first-hand how changes impact Medicaid beneficiaries.
We also talk about population health and how states leverage HEDIS to address commonly noted disparities. Tim describes the disappointment of early results and describes the journey to improved performance.
Learn more about HEDIS measures and the programs it supports to address health equity and disparities. It's particularly important during this Minority Health Month!
Listen now.