Inside Health Care
Inside Health Care Episode #024: Ellen Kelsay, National Business Group on Health
October 2, 2019 · Jazmyne Carter
How do we help employers help their employees?
The employer market covers 180 million people in the United States—the largest payer of health care services.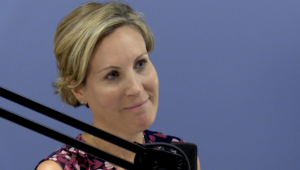 On this episode of "Inside Health Care", NCQA welcomes Ellen Kelsay, Chief Strategy Officer for the National Business Group on Health. Based in Washington, D.C, the Business Group is a nonprofit membership-based organization that works with large self-funded employers on a variety of health and well-being related issues.
In this episode, Ellen discusses how the Business Group is there to help companies improve health care quality among their employees—this impacts employee productivity, engagement, wellness and more.
Improvements are being made but there is still a gap—so, what is the employer's role? What are the challenges?
Listen to the episode below to find out more. Be sure to rate us where you listen to podcasts!