Behavioral Health
Inside Health Care Episode #013: Paul Gionfriddo, Mental Health America
March 5, 2019 · NCQA Communications
It's hard for me to remember a time when I wasn't struggling with mental health issues. It's even harder for me a remember a time when I wasn't ashamed to talk about it. Even now, I still fear the reaction this kind of admission might invite from friends and professional peers. That's why I am pleased and honored to interview Paul Gionfriddo for this edition of Inside Health Care.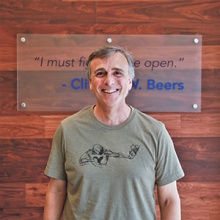 Paul is President and CEO of Mental Health America (MHA), a nonprofit organization dedicated to addressing the needs of people living with mental illness and to promoting the overall mental health of all Americans. Paul has also worked in policy and medical fields related to behavioral health prevention and treatment.
NCQA and MHA have similar goals: Both want to improve the quality of behavioral healthcare; both want to see prevention become the norm instead of late-stage treatment (#b4stage4); both want to see behavioral healthcare integrated into the primary care setting.
When we asked Paul what he thought the next moonshot innovation in mental health care might be, he answered that it was complicated. "It may be, in a way, the next little thing that becomes a much bigger thing," he explained. "NCQA has been working on the idea of certification of quality within health care delivery systems… we are doing the same thing here at Mental Health America with workplace behavioral health programs."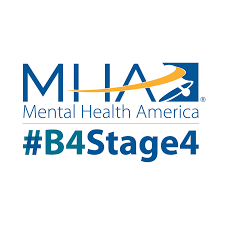 This exchange is just a small part of our discussion. Hear the full interview below. And check out Mental Health America to learn more about their unique projects and programs. See the NCQA website for information on NCQA Distinction in Behavioral Healthcare.