Certified Content Experts
PCSP and Oncology Medical Home: Geared to Get Better
January 24, 2019 · Matt Brock
There's got to be a better way. That's a phrase of frustration for many.
At NCQA, it's always been a call to action. Measurement, our evaluation programs and our research are all geared for getting better. It's never ending. We're never satisfied. There's got to be a better way.
Standards Robust, Reporting Simplified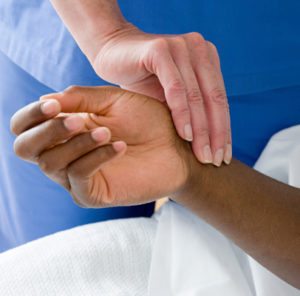 You should know that's been the approach in redesigning our Patient-Centered Specialty Practice (PCSP) and Oncology Medical Home programs. We've re-geared them. That is to say, we've improved the process for earning NCQA Recognition. Highlights include ongoing, sustained recognition status with Annual Reporting instead of a 3-year recognition cycle. The programs are more manageable, but still set standards for improved performance and quality.  Not to mention all the paperwork saved and the streamlined, online reporting process.
PCSP and Oncology Medical Home Details
We've set up some web pages that will give you all the details.  I'll also post the video webinar on the programs at the bottom of this page.
But before you go, I just want to point out the very best part of this redesign is that our customer's drove these improvements. We listened to you. NCQA based the redesign on feedback from practices, policy professionals, payers and more. You led to a better way.
Click Below To See the Video Webinar
https://www.ncqa.org/videos/pcsp-oncology-redesign-2019/