Featured Articles
Opioids and HEDIS: Measures to Make a Difference
November 14, 2017 · Emily Schmidt
When Joshua Jenkins was growing up in small-town Missouri, he thought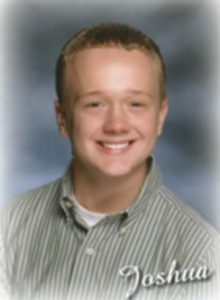 he might like to be a pediatrician one day. His mom, Debbie Woods, thought Josh—a friendly, smart kid who she says could sing "like an angel"—would be a great doctor. Instead, Josh died from an accidental overdose the day before his 21st birthday. For nearly five years, he had been addicted to the opioids he acquired through countless prescriptions from dozens of doctors.
Debbie says Josh always tried to reassure her, saying, "It's ok, mom. It's a prescription and the doctors are giving it to me." But she knew it wasn't okay when the prescriptions came so often, from so many doctors.
It started when Josh was 16. Four-wheeling with his dad, he rolled his ATV and crushed a vertebra in his neck. An ER physician prescribed hydrocodone for the pain. Debbie says that prescription marked the beginning of the end. For weeks—and then for months—Josh complained of pain, of an inability to sleep, of various other discomforts… which led to more appointments and more opioid prescriptions.
"He lived every day trying to find the next prescription. It was miserable."
Even though Debbie had worked for decades as a surgery tech and scrub, she says she didn't consider the possibility of addiction until it was too late.
She tried desperately to stop Josh's prescription shopping. He was on her insurance, but because of HIPAA guidelines, once Josh was 17 she couldn't talk to his doctors about his treatment. Debbie says she begged her insurance company to flag the account, but her pleas were futile. Josh visited 40 doctors and dentists in a two-year period, filling prescriptions at pharmacies over a 60-mile radius.
Josh went to treatment over and over. In his third—and final—drug treatment program, he wrote letters to his doctors, telling them he was an addict and asking them not to prescribe him opioids. Three weeks later, he went to a new doctor—one who didn't know his history. Debbie says that doctor gave Josh 250 pills in 48 hours. A few days later, Josh was dead.
Opioids and HEDIS®: Measures to Make a Difference
But Debbie sees hope for other families in the new NCQA HEDIS® measures addressing opioid use: one measure tracks long-term, high-dose use—a risk factor for overdose and death; the second tracks opioid prescriptions from multiple providers or pharmacies. Debbie says those measures could have helped Josh, and will help other families. She says, "We're just normal people. I'm just somebody's mom. I hope and pray this helps gets something in place to save lives."
NCQA is working with health plans to address the opioid epidemic by helping clinicians and patients cut back on overuse and find new treatments for pain. Hear more about this important work in this video.