Health Plan Accreditation
North Carolina Managed Care Mandates NCQA Accreditation
August 21, 2018 · NCQA Communications
NCQA has a long history of supporting states that use managed care in their Medicaid programs. Last week, North Carolina became the 40th state to take this step, and they will be relying on our Health Plan Accreditation (HPA) program to ensure that the care provided is high quality and in-step with the latest medical science.
The North Carolina Department of Health and Human Services announced that health plans providing services under the new program will need to complete NCQA's rigorous Health Plan Accreditation (HPA) program.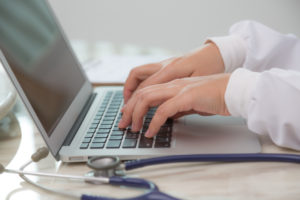 What does it all mean?
Two types of plans will be offered. Standard plans will provide integrated physical health, behavioral health and pharmacy services to most North Carolina Medicaid and NC Health Choice beneficiaries. Tailored plans will provide a similar range of services, specifically designed to serve designated special populations with potentially unique health care needs such as significant behavioral health disorders, intellectual and developmental disabilities and traumatic brain injury.
1.5 million Medicaid beneficiaries are expected to move into managed care in North Carolina.  Beyond the mandate for HPA, plans will also be required to earn NCQA distinction in Long-Term Services and Supports (LTSS). North Carolina is the 30th state to either require (26) or accept (4) NCQA Accreditation as a condition for plans to participate in their Medicaid programs.
North Carolina will announce 4 statewide contracts and 10 regional contracts to provide managed care in February 2019. Medicaid beneficiaries who are in the first phase of the staggered rollout will select a PHP between July and September 2019; beneficiaries in the second phase will select a PHP between October and December. The roll-out will be fully in place by February 2020.
NCQA looks forward to helping North Carolina and its Medicaid recipients as the initiative moves forward in the coming months.
For more information on how NCQA supports states, visit http://www.ncqa.org/public-policy/working-with-states