Health Insurance Plan Ratings
No Shave November – Time To Remember Cervical Cancer Screenings
November 26, 2018 · NCQA Communications
Even though we're at the end of November, we want to tell you why No-Shave November is so important! This month is not just a competition to see who can grow the longest beard—No-Shave November was designed to bring cancer awareness. Money that is usually spent on grooming and haircuts is donated to cancer-research charities.
Remember that early detection is key to treating and preventing illnesses! Everyone should get annual check-ups and regular screenings.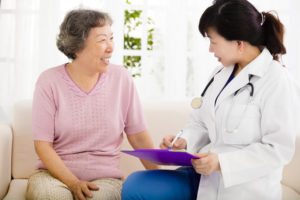 Cervical Cancer Screenings
Cervical cancer is one of the most treatable cancers. According to the American Cancer Society, "Cervical cancer can often be found early, and sometimes even prevented entirely, by having regular Pap tests."
The NCQA HEDIS measure Cervical Cancer Screening evaluates whether women 21–64 years of age are screened for cervical cancer every 3 years, and whether women 30–64 have cervical cytology/human papillomavirus (HPV) co-testing every 5 years.
Check Out NCQA's Top-Rated Plans
For No-Shave November, NCQA is highlighting 5-star Health Plan Ratings for 2018–2019. NCQA rates more than 1,000 health insurance plans in all 50 states.  Health plans are rated from 0–5 on clinical quality, member satisfaction and Accreditation Survey results.
Don't see your plan listed here? See all NCQA Health Insurance Plan Ratings.
| | | |
| --- | --- | --- |
| Private/Commercial | Type | Rating |
| Group Health Cooperative of South-Central Wisconsin | HMO | 5 |
| Kaiser Foundation Health Plan of the Mid-Atlantic States, Inc. (DC, MD, VA) | HMO | 5 |
| Medicaid | | |
| Kaiser Foundation Health Plan of the Mid-Atlantic States, Inc. (Virginia Medicaid) | HMO | 5 |
| Jai Medical Systems Managed Care Organization, Inc. (MD) | HMO | 5 |
| Kaiser Foundation Health Plan of the Mid-Atlantic States, Inc. (MD) | HMO | 5 |
American Cancer Society. 2018. "Cervical Cancer." https://www.cancer.org/cancer/cervical-cancer.html