Quality of Care
Measurement Burden: Here's What We Told the Federal Government
January 28, 2019 · Matt Brock
We know it's just getting to be too much for too many who want more time to spend with patients. Most agree quality measurement is a noble and necessary endeavor. Still for some, it's become a burden.
Now the government has developed a strategy to take the burden on. We think it is on target. We also think we can boost this effort with the most robust system for certifying whether EHR technology reports quality measures accurately. ONC can better achieve their goals if they go ahead and switch testing to our superior system.
The Background
We, for the most part, agree with ONC's assessment of the issue. ONC writes in a press release, "While EHRs can also improve care delivery, quality, and outcomes, many clinicians have told us, and their members of Congress, that EHRs can make it difficult to provide effective patient care."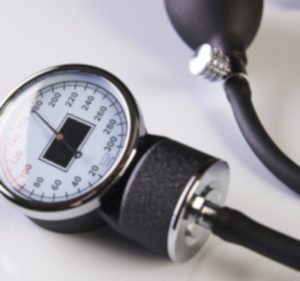 Difficult essentially because it takes a lot of time–time better spent delivering high quality care. So, Congress told HHS and ONC to identify ways to reduce the regulatory and administrative burdens relating to EHR use. You can download their entire proposed strategy on ONC's web site.
We've got a perspective on this. We've shared it with ONC. Now, we want to share it with you.
Here's a summarizing excerpt from our letter of recommendations, "The National Committee for Quality Assurance (NCQA) supports the draft strategy… However, the final strategy also must focus on improving electronic clinical quality measure (eCQM) results' accuracy, validity and reliability. There is now wide variation in quality measure results' accuracy and reliability, which could undermine confidence in value-based payments because they unfairly skew measurement results that determine those payments."
Reducing Burden and Adding Value
As the HEDIS®  people, we know all too well the urgent need to reduce reporting burden. We are already working on many steps called for in the draft through our Data and Measures Roadmap initiative. The Roadmap's goal is to make quality measurement and reporting as effortless as possible by getting data from what physicians and other clinicians document in the normal course of patient care. So, it is encouraging to see that our efforts to reduce measurement burden so closely align with the well-informed recommendations in your draft strategy.
As our Roadmap leads us to the next generation of HEDIS, it will let us make several additional improvements. It will:
Align NCQA measure specifications across the health care system.
Provide greater flexibility by allowing appropriate adjustments to measures for specific needs.
Improve accuracy and validity while reducing costs by letting vendors and health systems digitally download specifications.
Build the digital foundation for designing future outcome-based measures using clinical data from electronic sources. other than claims.
We released six of the new digital measures in 2018 and want to convert more than 50 existing measures over the next three years.
Still, we know there are challenges.  We must:
Move to more uniform national electronic data and interoperability standards (we need all those EHRs to report data the same way).
Include data aggregators or another intermediary in the process to match, verify and deduplicate data from across the disparate sources to get a much more complete picture of patients' experiences and a more accurate evaluation of provider performance.
Secure access to data from all pertinent sources, some of which now block data sharing for proprietary and legal reasons. Collaboration from all over the industry will accelerate the digital measurement revolution.
We want to reduce the burden, but we want to make sure we are also improving the value and quality of the information we use for measurement.
Improving Accuracy
So, we think ONC's proposal should also address the veracity of measurement data. ONC noted in its draft, the accuracy of electronic Clinical Quality Measures (eCQM) varies widely.
As you might imagine, we also have some perspective there.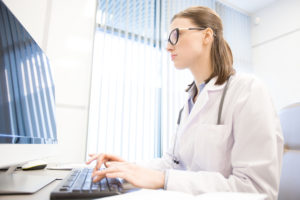 We are grateful ONC already approved NCQA's eMeasure testing methodology for its EHR Technology certification program. Our methodology validates whether a vendor's system can select the correct records for the measure specification and report them in the standard format as specified by ONC and CMS.
NCQA's methodology is much more robust than ONC's Project Cypress methodology. There is a long list of comparisons in our comments letter. Beyond the technical upgrades, we also use hire certified auditors to examine measurement data. Auditing is critical because results determine bonuses and rebates that help higher-quality health insurance plans compete with better costs or benefits.
ONC should develop requirements for reporting accuracy, similar to what the draft suggests, in establishing metrics to score the usability of electronic systems. Medicare could also promote better accuracy by providing bonuses to entities that have verified the validity of data they report from their systems.
Mandating or recognizing use of the NCQA's ONC-approved validation process could also help. Our process should set the standard for testing and validating systems. The current low bar for verifying accuracy benefits no one and should not remain. We think ONC should just transfer eMeasure certification testing to NCQA, similar to when it recently made the National Council for Prescription Drug Programs the national standard testers for e-prescribing.
Time and Transparency
We know ONC's draft also raises some concerns about the time and transparency of measure development. We're working on that as well.
It does take time to develop high-value measures and we are eager to explore alternate approaches that maintain the necessary level of rigor. We also partner with physician specialty societies to help them development measures relevant to their members. We believe a long-term strategy for eCQM adoption & development must include establishing core sets that apply to each type of clinician. When we have these core sets in place, Medicare should require all MIPS clinicians, in each specialty, to report on their core set.
This requirement will provide more valid and comparable results than the current policy which allows each clinician to "cherry pick" measures where they perform well, further skewing results.
It's a lot, we know. And this is the scaled-down version of our entire letter to ONC. But we want to be transparent about where we think we stand and where we should go in developing–and improving–the collection of health care quality data. ONC's strategy is a good one. We hope our insight helps them further improve the draft proposal.