Behavioral Health
Measure Updates: Safe and Judicious Use of Antipsychotics in Children and Adolescents
July 7, 2019 · Sarah Scholle, Dr.PH, Vice President of Research & Analysis, NCQA
Safe and Judicious. Those are the watch words in that title. Yes, doctors sometimes prescribe antipsychotic medicines for kids. But because kids are so vulnerable, we want to make sure they are getting the treatment they need, when they need it and only when they need it.  So, we've made some changes to our measures aimed at ensuring safe and judicious.
Why should we care?
Antipsychotics are high-risk medicines with potential for life-long health consequences. The evidence supports prescribing them for children and adolescents for specific and narrowly defined conditions. Still, most children on antipsychotics do not have one of these conditions.
That's alarming because antipsychotics have serious, common side effects, including weight gain, elevated hormone levels and metabolic disturbance, which are particularly problematic for growing kids.
We started working on these concerns back in 2014. NCQA developed three measures with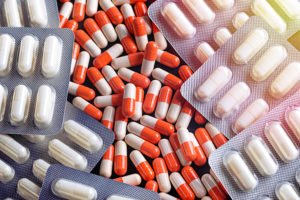 support from AHRQ and CMS as part of the Pediatric Quality Measures Program. With continued support from AHRQ and CMS, NCQA convened a learning collaborative—a group of clinical and administrative stakeholders—to focus on improving performance on these measures.  Youth M.O.V.E. National and researchers at New York University work with us on this effort as well.  After months of meetings, additional research, public comment feedback and outreach to a variety of other stakeholders, our group decided NCQA needed to make some changes to this particular set of measures.
Our "Measured" Response
NCQA just released all its measures for HEDIS® 2020 and they include several important updates to the suite that address safe and judicious use of antipsychotics in children and adolescents.
Here are the changes:
We retired the Multiple Concurrent Use measure. It targets medication overuse by tracking youth who are on two or more antipsychotics concurrently for an extended time. Health plan performance rates have improved. The rates of youth taking multiple concurrent antipsychotics are now consistently low with minimal variation from plan to plan. That's good news. But it also means the measure is no longer useful for plan-to-plan comparisons.
Plans now report blood glucose and cholesterol tests separately for the Metabolic Monitoringmeasure. The measure aims to improve management of youth who regularly receive antipsychotics. Performance rates still indicate much room for improvement. We learned from the collaborative that children often receive glucose monitoring but not cholesterol monitoring. Reporting tests separately should better highlight gaps in care by test type. That should prompt targeted quality improvement initiatives and presumably, better performance.
We simplified the age strata in the Metabolic Monitoring and Psychosocial Care measures to avoid suppressing results. Given the small number of children under 6 being prescribed antipsychotics, NCQA combined the two youngest age strata (under 6 and 7-12) for the Psychosocial Care and Metabolic Monitoring measures.
These changes reflect progress on these issues. They also indicate just how seriously we take routinely reviewing and improving our measures—or in one case here, eliminating a measure when it is no longer needed.  They are also rather timely. Recent legislation requires states to implement drug safety efforts targeting antipsychotic prescribing.
With this refined set of measures, we expect plans to continue to track antipsychotic prescribing, to increase efforts to discourage use of these powerful medicines unless absolutely necessary and to diligently track side effects when they are prescribed.
Check out the changes now. If you need more information, you may contact NCQA's Policy Clarification Support team through MyNCQA.org.
Meanwhile, we'll continue to explore these measures and how to improve them. Safe and Judicious, our watch words.