MACRA
MACRA: What Measures Are Right For You?
March 9, 2017 · Amy Maciejowski
MACRA is here. The concepts are now reality. Passed in 2015, MACRA institutes two new physician payment methods: Merit-Based Incentive Payment System (MIPS) and Alternative Payment Models (APM). Clinicians in either MIPS or APMs must report quality measures.
MIPS-eligible providers have started their year of reporting, so it's time to brush off the uncertainty and get down to MACRA business. But where to begin? You might wonder which measures are best for communicating your practice's hard work. MACRA is designed to tie payment to the quality of care provided, and because the measures you report will directly affect your bonus—or penalty—you want an accurate reflection of your accomplishments.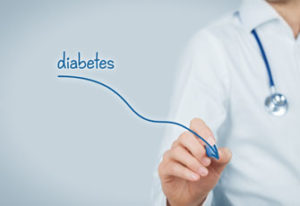 Practices have control over what they report, and can decide how best to represent their work. Primary care practices will benefit from choosing measures such as care coordination; specialty practices should choose measures highlighting their specialty. For example, cardiology practices could report "Cardiac Stress Imaging Not Meeting Appropriate Use Criteria: Testing in Asymptomatic, Low-Risk Patients" (American College of Cardiology) or NCQA's Controlling High Blood Pressure measure.
Choosing measures to report requires thoughtful consideration—you want your practice to play its best hand. To help practices decide which measures are best for them, CMS released a handy online guide. Its filters let you search measures by specialty, priority and data submission method, and explore specialty measure sets such as pediatrics, general oncology and rheumatology.
Report What You Know
NCQA-Recognized practices are ahead of the curve when it comes to preparation for measure reporting. They are familiar with assessing their strengths and weaknesses, and they've reported measures all along.
NCQA is a well-known measure developer. In fact, 42 of our Healthcare Effectiveness Data and Information Set (HEDIS®[1]) measures are included in the CMS measure suite for MACRA reporting. If you are a NCQA-Recognized practice, you are already familiar with HEDIS measures. If not, you can read more about them here.
NCQA Recognition gives practices an edge: Submitting reports to CMS is a lot less daunting if you are already familiar with submitting quality measures and reporting to NCQA. Doesn't every practice want an edge? Your financial future will thank you.
Happy reporting!
[1]HEDIS® is a registered trademark of the National Committee for Quality Assurance (NCQA).