Quality of Care
CMS Meaningful Measures-NCQA's Digital Measures Roadmap: What's the Connection?
May 15, 2019 · NCQA Communications
"You can't improve what you don't measure"—that motto has always guided our mission.
But what do we want to improve? What's a priority? And after we decide that, we need to know: Are we measuring accurately?
These questions drive the idea behind the CMS Meaningful Measures Initiative, announced in 2017. Its goal is to reduce burden on health plans and providers by identifying areas of high priority for quality measurement and improvement. Ultimately, the idea behind Meaningful Measures is to connect measurement to CMS's overall strategic goals.
The initiative will centralize the focus of players in the health care space and provide guidance in order to:
Promote alignment to minimize provider burden.
Promote and direct quality measure development toward outcomes that are meaningful to patients and their families, and to providers.
Identify the big-picture, high-priority quality issues.
Communicate how CMS programs and measures improve patients' health and deliver value to meet the needs of patients.
How DMR Matches Up with Meaningful Measures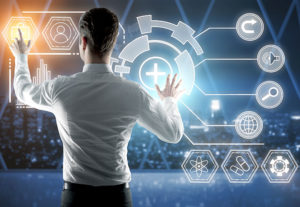 And that's where NCQA comes in. Our Digital Measures Roadmap (DMR) complements these CMS priorities. It's NCQA's plan for the next era of quality measurement—the "HEDIS of the future."
NCQA is going to digitize HEDIS measures, which will make them more meaningful, improve measurement accuracy and reduce reporting burden. Digitized measures will automatically absorb data that clinicians enter into EHRs during the normal course of care, decreasing the amount of data entry that providers must do now as a separate step or task.
What does this shift mean?
Reduced burden. Aligning measures to compare quality across offices, hospitals, health plans and other settings. Greater flexibility to meet state, local or system needs.
Improving accuracy. Digitally downloaded specifications will reduce manual data entry and rely more on data that are already in an electronic system. Less cost to implement and easier to update.
Measures that matter. Enhanced value for patients, clinicians, payers, plans, electronic system vendors and the taxpayer through lower costs and less effort, while allowing more meaningful measurement.
We're just getting started. We released six digital/machine-readable measures in 2018. Over the next few years, we plan to release measures that are both machine-readable and human-readable. This means we can continue to accept traditional reporting for organizations that are not yet ready for electronic measurement.
We're excited about how digital HEDIS measures will improve health care. Learn more about our Digital Measures Roadmap, including how the measures work and ahead, on our website.