Certified Content Experts
Celebrating PCMH Certified Content Experts
November 4, 2017 · Matt Brock
NCQA's PCMH Congress is underway in Orlando. It's the perfect setting for recognizing the folks who shepherd so many others through transformation. I am, of course, referring to certified content experts (CCE). They know all too well the concepts of commit, transform and succeed.
Recognizing the Best of the Best
This weekend, NCQA is recognizing two individuals who've performed as remarkable leaders within the CCE community. They've earned the first ever PCMH CCE Quality Awards. Our honorees are Lori Francis, PCMH CCE, PCMH Provider Consultant, Blue Cross Blue Shield of Tennessee and Ken Watson, PCMH CCE, Practice Support Coordinator, Wake Area Health and Education Center (AHEC).
When NCQA sought nominations for the awards, we asked recognized practices to nominate CCEs who demonstrate:
Significant contributions toward practice transformation, resulting in a practice or practices achieving NCQA PCMH Recognition.
In-depth knowledge, experience and performance with NCQA PCMH program standards, guidelines, documentation and the recognition process.
Performance as a positive, goal-oriented team player, coach and advocate.
We got several nominations for both Lori and Ken.
Our CCE Honorees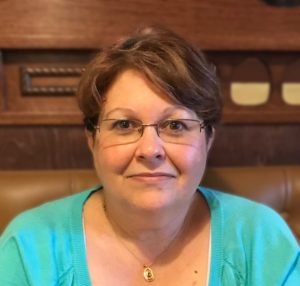 Lori is a PCMH Certified Content Expert with more than ten years of healthcare experience in diverse fields such as, public hospital, private/teaching clinics, and insurance providers. She earned her Bachelors of Science in Public Health Administration with a minor in Management at East Tennessee State University in Johnson City, Tennessee. Lori works at Blue Cross Blue Shield of Tennessee as a PCMH Provider Consultant for the East Region of Tennessee. Prior to that, Lori worked for East Tennessee State University as a Clinical Services Coordinator for nine years. In her role as Clinical Services Coordinator and Provider Performance Consultant, she has facilitated the PCMH model of care, through collaboration with practices' staff and providers to implement policies, procedures, and protocols, streamline workflows, and develop an EHR template. Lori supports 15 organizations that encompass 140 combined individual sites. (Wow!) Most of her practices are Recognized under the 2014 standards and all are working on 2017 requirements for submission this year or next.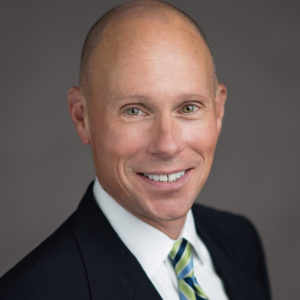 Ken is a NCQA PCMH Certified Content Expert with more than 20 years of experience in social services, psychosocial and healthcare experience in homeless services and shelter care, Medicaid residential facilities and Federally Qualified Health Centers (FQHC). All that is prior to joining an Area Health and Education Center (AHEC). He earned a BSN and BA in Psychology from Wichita State University in Wichita, Kansas. Ken has been with the North Carolina Wake Area Health and Education Center (AHEC) for five years. As part of the Practice Support Services, he served as a consultant working with independent primary care sites to meet Meaningful Use and achieve quality improvement initiatives. Ken is now assisting practices with PCMH, working with large multi-site practices and health systems in the Raleigh metro area. Ken has helped 49 practices earn recognition.
Still More for CCEs
Look for more on Lori and Ken's work in the upcoming PCMH CCE Notes newsletter and in the recently announced PCMH CCE Digital Community. The PCMH CCE Digital Community (DC) is an online forum for CCEs to share ideas, tools and resources with other CCEs working to support PCMHs. The Community will be available in January 2018 through My NCQA (My.ncqa.org) exclusively to active CCEs.
Please join us in congratulating Lori Francis, PCMH CCE and Ken Watson, PCMH CCE!