For Employers
Can Employers Play a Role in Suicide Prevention? The Answer is Yes
February 25, 2020 · NCQA Communications
Can Employers Play a Role in Suicide Prevention?
The answer is "yes". Employers can play a role in suicide prevention.
A recent CDC study[1] noted that from January 2017–December 2018 there was a 25.5% increase in ED visits for suicidal ideation, self-directed violence, or both, for people 10 years of age and older. Sadly, the increase was greatest among the youngest generation assessed: 34% for females 10–19 and 62% for males of the same age.1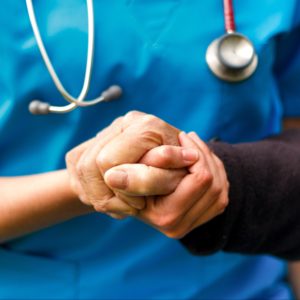 Suicide is one of the hardest issues to talk about, much less know how to prevent. And while one suicide attempt is devastating enough, research shows that nearly 30% of those who attempt suicide will have a repeat attempt, some of whom, will be successful.[2] The risk of a repeat suicide attempt is high for up to a year following the first attempt—and especially during the first 6 months.[3] Interventions during this critical time can reduce the likelihood of a repeat attempt.
The study made us think about whether employers have access to data that could help them play a role in suicide prevention. We believe the answer is "yes." HEDIS measures are available to help employers evaluate whether their employees and family members are receiving appropriate mental health follow-up care after an ED admission. Although the mental health visits to the ED under this measure include more than suicide ideation and self-directed violence, the data can be an opportunity to drive change.
What Can Employers Do?
Assess your health plans. See how well they follow up on critically vulnerable patients visiting the ED for mental health issues, especially within your employee population. NCQA's latest data show that only about 45% of patients in commercial plans receive follow-up care within 7 days of an ED visit for mental health issues and only 60% receive follow-up within 30 days.
Consider implementing clinical flags to ensure that follow-up will take place after an ED visit for suicide ideation or self-harm, and discuss the level of follow-up you can offer.
These small steps could literally save a life. We hope every employer reading this will consider them. We may not be able to predict a first attempt at self-harm, but together we can prevent a second.
[1] Zwald, M.L., K.M. Holland, F.B. Annor, et al. 2020. "Syndromic Surveillance of Suicidal Ideation and Self-Directed Violence—United States, January 2017–December 2018." MMWR Morb Mortal Wkly Rep 69:103–8.
[2] Owens, D., J. Horrocks, and A. House. 2002. "Fatal and Non-Fatal Repetition of Self-Harm: Systematic Review." British Journal of Psychiatry 181:193–9.
[3] Inagaki, M., Y. Kawashima, N. Yonemoto, et al. 2019. "Active Contact and Follow-Up Interventions to Prevent Repeat Suicide Attempts During High-Risk Periods Among Patients Admitted to Emergency Departments for Suicidal Behavior: A Systematic Review and Meta-Analysis. BMC Psychiatry 19, 44.