Quality of Care
Can we Celebrate Colorectal Cancer Awareness Month?
March 21, 2017 · NCQA Communications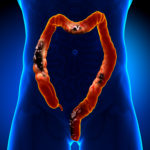 Colorectal Cancer is definitely not something to celebrate, but the great strides we are making toward early detection, screening, prevention and awareness is something to cheer about.
Screening is Key!
There is good news.  If everyone age 50 and older were screened regularly, 6 out of 10 deaths from colorectal cancer could be prevented. We can all work together to encourage people get screened. Colorectal Cancer Awareness Month is a great reminder to take action and make a difference.
How to take Action?
Encourage families to get active together – exercise may help reduce the risk of colorectal cancer.
Talk to family, friends, and people in your community about the importance of getting screened for colorectal cancer starting at age 50.
Ask doctors and nurses to talk to patients age 50 and older about the importance of getting screened.
Your Health Plan Can Help!
How does your health plan rate when it comes to colorectal cancer screening?  In other words, how often are patients getting the screening they need at the right time?  NCQA has some answers.
NCQA rates health plans based on performance and care using quality measures. One of these measures is specific to colorectal cancer.
Of the more than 1,400 health plans rated in 2016, the commercial plans below had the highest colorectal cancer ratings (scored 5 out of 5) on those measures and had an overall health plan ratings score of 5:
UPMC Health Coverage, Inc.
UPMC Benefit Management Services, INC.
Reality Check
Among cancers that affect both men and women, colorectal cancer is the second leading cause of cancer deaths in the United States. Every year, about 140,000 Americans are diagnosed with colorectal cancer, and more than 50,000 people die from it. But this disease is highly preventable, by getting screened beginning at age 50.
Can we Celebrate Colorectal Cancer Awareness Month?
You bet we can!  More people are taking action and more health plans are doing the right screening at the right time. That means we are making progress and that is something to celebrate.