Health Plan Accreditation
Award Winners: Innovation All-Stars
October 10, 2019 · Jazmyne Carter
Change in quality calls for innovation.
And innovation deserves recognition. That's why we're awarding three teams from across the country with our inaugural NCQA Innovation Award.
Kaiser Permanente Northern California
In the Land of Oz, a girl named Dorothy once said, "There's no place like home." You know why there's no place like home? Home is where you can relax. Home is where the heart is. And Kaiser Permanente Northern California (KPNC) gets it.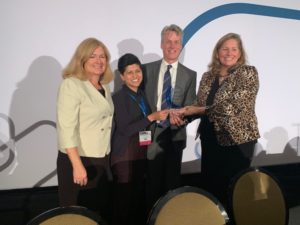 A team there earned the NCQA Innovation Award for its submission, "No Place Like Home: Surgical Home Recovery". The project explores the idea that patients recover better in their own homes. Besides a good night's rest, your favorite foods are in the fridge, and you are usually surrounded by loved ones. The premise is all this helps patients recover faster. Not to mention, less time in the hospital means less money spent.
KPNC reports that its project is delivering on that premise. Data suggests it improves acute care access, affordability and patient experience. The organization is clearly committed to the project. In 2016, only 12% of joint surgery patients were discharged early to recover at home. By June of this year, the number climbed to 82% recovering at home. All that without clicking their heels and closing their eyes.
WellCare Health Plans, Inc.
WellCare Health Plans understands the term different strokes for different folks. Bottom line, patients want and need customized care. WellCare works to make that happen.
WellCare project, "Leveraging Disparities Data to Impact Member Behavior and Provider Practice Patterns," aims to identify disparities based on member-level data and then create tailored interventions. It focuses on vulnerable Medicaid and Medicare populations.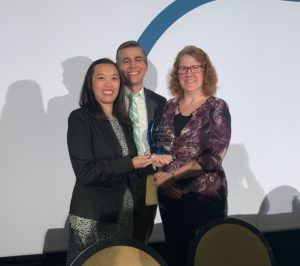 The comprehensive program includes an interdisciplinary disparities workgroup, a governance structure and a reporting suite. This workgroup worked tirelessly to review data, to identify opportunities and develop real solutions. Then the team implemented a reporting suite that helps develop culturally relevant interventions. And you know what else makes the program awesome? It analyzes HEDIS data to help move the process along.
Early returns show success on a variety of measures. For example, the disparity gap between men and women in terms of compliance for the HEDIS measure, "Diabetes Monitoring for People with Diabetes and Schizophrenia". In one state, the rate for men showed improved by more than an 11.9 points year−over−year. More proof that following the data and a tailored response closes the cracks and prevents patients from falling through them. Different strokes. It works.
Arnot Ogden Medical Center
Last but certainly not least, Arnot Ogden Medical Center. It earned an Honorable Mention: NCQA Innovation Award for its project, "Transition to Home".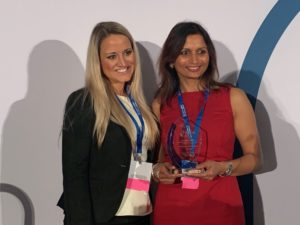 The project answers the question, what happens when the hospital system and the community don't collaborate on patient care? Without collaboration, it's a slow walk to recovery.
Arnot Ogden Medical Center conducted a one-year trial focused on patients with congestive heart failure, COPD, acute myocardial infarction, pneumonia, total hip and knee arthroplasty and coronary bypass. The goal? To decrease cost and readmission rates, and to increase patient satisfaction. The team worked to ensure patients are comfortable with the transition from hospital to home and understand expectations and medications for recovery. The team also connects patients to community resources to and free in-home care for acute illnesses.
The project includes 218 participants within a 5-mile radius of the hospital. Before the project, the yearly cost of care for these patients totaled roughly $2.3 million. It tumbled to about $803,000 after the the project's implementation. That's a whopping 66% drop in cost of care. Even more, readmission rates fell by 42% in 2018 and 80% in 2019.
That's innovation that pays—income and outcomes.
NCQA recognizes just how important innovators are to improve health care quality. Read more about our winners and their projects here. We can't wait to see what next year's innovators submit.
Happy Innovating!