HEDIS
Antibiotic Stewardship: NCQA Launches Program to Highlight High Performers
November 22, 2021 · Matt Brock
Inappropriate antibiotic use is a long-standing public health issue.
According to research from The Pew Charitable Trusts (Pew) and The Centers for Disease Control and Prevention (CDC), an estimated 30% of outpatient antibiotic prescriptions are unnecessarily prescribed. This leads to antibiotic resistance, which affects 2.8 million people annually.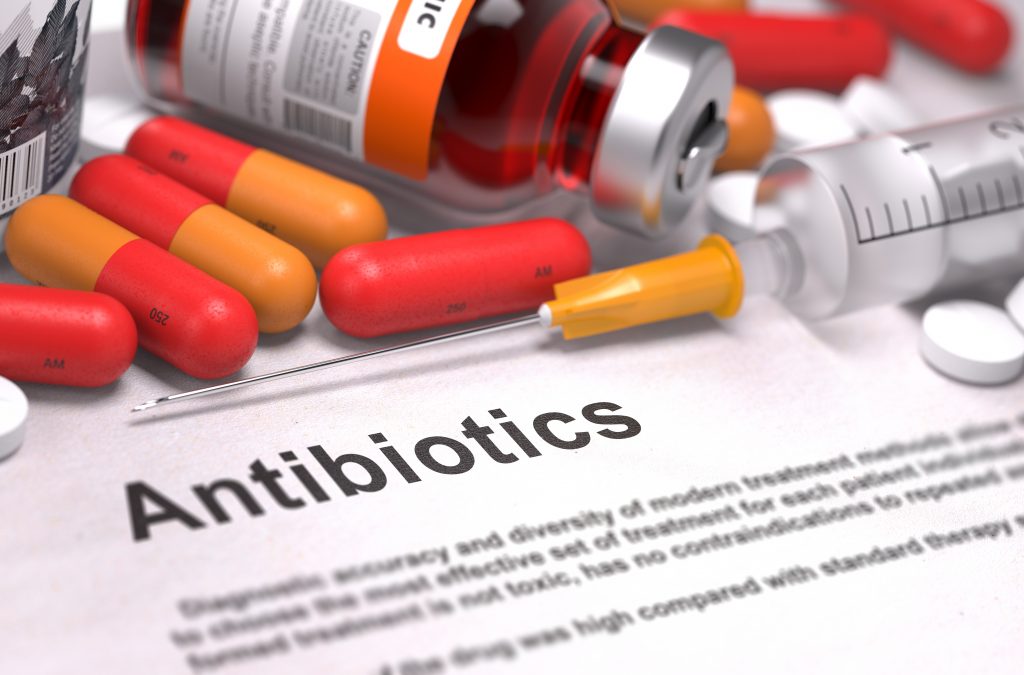 Antibiotic stewardship is a means to improve how antibiotics are prescribed by clinicians and used by patients.
The development, implementation and use of quality measures can bolster stewardship efforts. HEDIS®, our set of health plan performance measures, includes three antibiotic prescribing measures for bronchitis/bronchiolitis, upper respiratory infection and pharyngitis — three conditions that drive significant levels of inappropriate prescribing in the U.S. A new measure, Antibiotic Utilization for Respiratory Conditions, assesses all prescribing for respiratory conditions and was added to HEDIS® for 2021. Together, these measures provide a framework for health plans to use their claims, pharmacy and clinical data to identify, prioritize and monitor antibiotic stewardship efforts.
Antibiotic Stewardship: The Program
NCQA is launching a new project with funding from Pew to create a high performers program and administer a learning series to engage health plans and clinicians in antibiotic stewardship.
This project aims to:
Gain understanding of best practices in the use of antiobiotics.
Disseminate findings through a dedicated webpage.
Share expertise, learnings and information during NCQA's Quality Innovation Series.
The high performers program aligns with the goals of Pew's antibiotic resistance project, which seeks to advance antibiotic stewardship efforts across healthcare settings in order to combat the growing threat of antibiotic resistance.
Antibiotics: A Message for Clinicians
The announcement is being made as we observe the CDC-designated "U.S. Antibiotic Awareness Week" from November 18-24. The CDC posted these messages as key for those who care for patients:
You can do harm by prescribing antibiotics when they are not needed. Remind your patients that antibiotics are only needed to treat certain infections caused by bacteria, not viruses like SARS-CoV-2.
Tell your patients why they don't need antibiotics for a viral respiratory infection, what to do to feel better, and when to seek care again if they don't feel better.
Always prescribe the right antibiotic, at the right dose, for the right duration, and at the right time.

Using the shortest effective duration of antibiotic therapy is a key antibiotic stewardship strategy in all health care settings. The goal is to optimize the treatment of the infection while minimizing the risks of side effects from antibiotics and antibiotic resistance.

Talk to patients and their families about possible harms from antibiotics, such as allergic reactions, C. difficile. and antibiotic-resistant infections.
Educate your patients and their families to recognize the signs and symptoms of worsening infection and sepsis, and to know when to seek medical care.
If sepsis is suspected, gather patient information and immediately communicate it to hospital healthcare professionals. Antibiotics should be started as soon as possible when sepsis is suspected.