Patient-Centered Connected Care
A New Year: Sustained Momentum for Recognition Redesign
January 19, 2016 · Matt Brock

In a new year, many of us start fresh—new ideas, new tasks, new challenges. We at NCQA are right there with you! But what might be NCQA's most important priority for 2016 has been underway for about a year already, and we're making significant progress. Let's call it sustained momentum. As many of you know, we're not just updating our PCMH program, it's a full redesign. And we're moving full throttle to meet our 2017 deadline.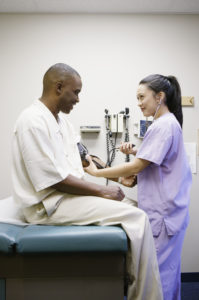 Those who have made the transition to patient-centered care already—and those who are considering it—should know just how far we've come. I checked in with Dr. Michael Barr for a progress update, since he is leading this process. He told me to expect a long list of achievements and upgrades over the coming months.
Key among those is completion of the pilot program for the proposed model that strengthens our commitment to patient-centered care principles while simplifying, streamlining—and even eliminating—some administrative inconveniences.
Of course, all of this relies on feedback from the more than 130 practice sites that participated in the pilot. Generally, from 2–5 clinicians contributed at each site, representing 80 organizations in 15 states. They are divided pretty evenly between sites and clinicians who seek first-time NCQA PCMH Recognition and those who want to sustain their recognition status.
We aspire to mirror the principles adopted by all who seek recognition and to be a lifelong learning organization. Our priority is to continue to improve for the patients we serve and the people who treat them. This pilot is complete. Now, we'll have to learn from it—and learn from those of you working on the front lines of patient care.
So there is more work to do! Now, we analyze the feedback. Then, we make additional adjustments.
Next Recognition Redesign Update: Lessons Learned in the Pilot